Archos 7 Home Tablet Gets Hands-On Video: Surprisingly Good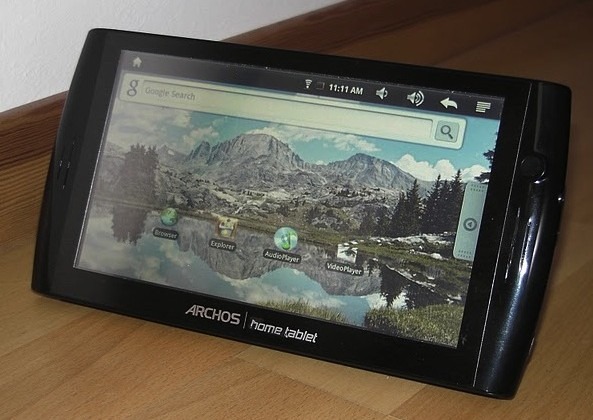 The prospect of a 7-inch Android internet tablet running a relatively laggardly 600MHz ARM9 processor left us doubtful about Archos' new Archos 7 Home Tablet, but according to a very enthusiastic Charbax we shouldn't be so concerned.  He's been playing with the Archos 7 for a few days now, and is reporting reasonable browsing speeds, 720p HD playback and 7hrs usage from a full charge.
Video hands-on after the cut
There are obviously compromises to be had: if you want to watch 720p HD video then you'll need to make sure your files come in with under 2500kbit/s bitrates, and overall performance isn't what you'd find on the faster (and more expensive) Archos 5 Internet Tablet.  Still, the onboard speakers are decent for listening to video audio, and the resistive touchscreen is apparently precise enough for relatively speedy text-entry.
Pricing is expected to be $179 in the US for the 2GB version of the Archos 7 Home Tablet, though that does have a microSD card slot for adding in extra memory.  There's also support for outputting video, via composite connection, to your TV, as well as USB-Host with an adapter.
[via UMPC Portal]