Archos 32 Android PMP/MID gets FCC reveal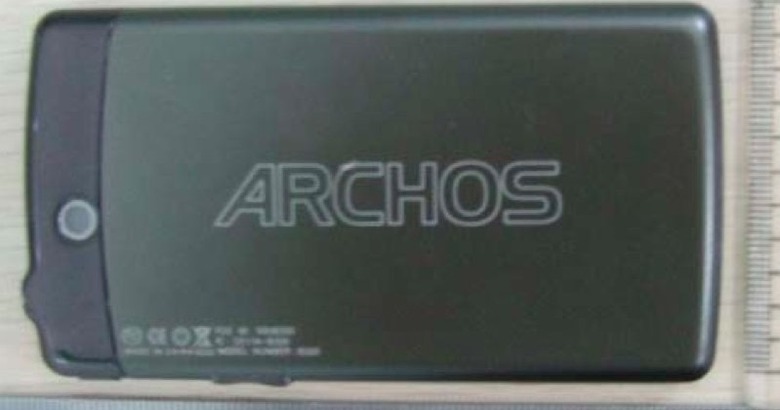 After an eighth-gen Archos tablet was spotted last week, we knew a new model was on the way; now the FCC has tipped the French company's hand, and revealed the Android powered Archos 32 Internet Tablet.  Toting a 3.2-inch 400 x 240 touchscreen, capacitive buttons, Bluetooth and WiFi, the Archos 32 also gets GPS and an ARM Cortex A8 on the inside.
Curiously, there's no mention of what looks to be a camera lens on the back of the unit in the user manual itself, though given that manual also shows images of a different Archos PMP it's possible the company are still yet to finalize its content.  The teardown photos from the FCC look to show a camera unit on the 'board inside, certainly.
According to last week's leak, the Archos 32 will be priced at around $150 and support MPEG-4 HD, H.264 and WMV (among others) at up to 720p HD resolution.  The manual also tips a number of docks and car-mounts.
[via Engadget]