Archos 32 Android PMP gets pictured & detailed at Amazon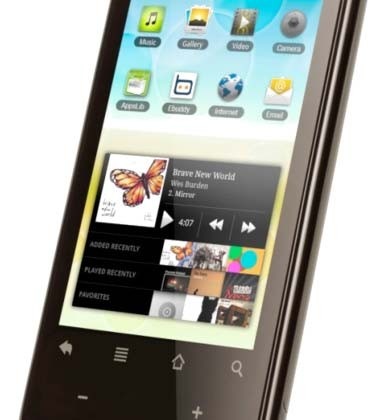 We may receive a commission on purchases made from links.
Having made its debut at the FCC a few weeks back, the new Archos 32 Android PMP/MID is getting further pushed into the limelight with a new set of information added to the Amazon preorder page.  From the spec list, we know the Archos 32 has 8GB of onboard storage, a 3.2-inch 400 x 240 resolution display, WiFi, Archos AppLib software download access, a web-browser supporting multitouch pinch-zoom, and an integrated camera for shooting photos and videos.
There's also broad audio codec support, with the new PMP content with MP3, WMA, WAV, AAC, OGG, and FLAC formats for audio (together with optional AC3 5.1 support) and MPEG-4 HD, MPEG-4, H.264 HD, WMV9/ACP, and MJPG codecs with various extensions: AVI, MP4, MOV, 3GP, MPG, PS, TS, VOB, MKV, FLV, RM, RMVB, ASF, and WMV.  Under the hood is an 800MHz Cortex A8 processor with DSP, and 3D OpenGL graphics acceleration.
The Archos 32 is currently listed at $147 though there's no indication of when Amazon expect the PMP/MID to begin shipping.  We're still more than a little disappointed by the mere WQVGA resolution – cellphones with 3.2-inch screens have managed 480 x 320 – together with the absence of the full Android Market.
[Thanks gohn!]