Archer Season 7 Trailer Channels Its Inner Magnum, P.I.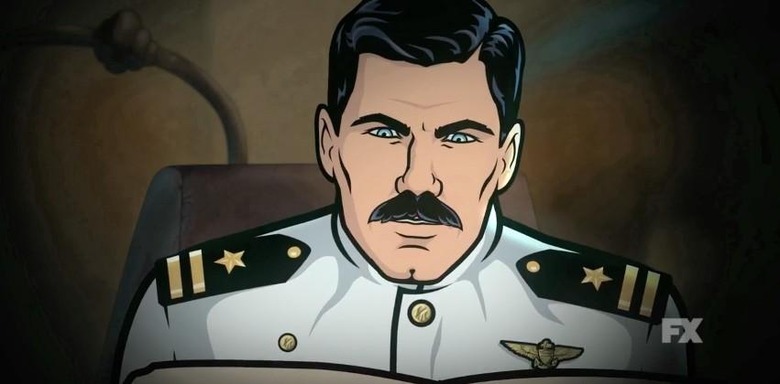 It's that time of the year when TV shows are heading back to TV, and with it comes a slew of trailers teasing the upcoming premieres. The latest trailer to get us excited is "Archer — P.I.," a teaser for the seventh season of Archer. As the name suggests, it comes with a stylish twist, modeling itself after the classic Magnum, P.I. intro.
FX Networks released the new trailer today, and while it was light on details, the trailer says a lot on its own. If you're unfamiliar with Magnum, P.I., be sure to check out that show's intro first — you'll appreciate the new Archer season 7 trailer, below, more if you do.
What the trailer doesn't tell us is where the next season will find Archer and the gang — the trailer, after all, is just a flashy version of Archer's miniatures-and-toys rendition. FX didn't offer any comment on the trailer, saying only that Archer is "Always ready to screw his enemies in private."
This isn't the first trailer to mimic an 80s' show. It's Always Sunny in Philadelphia did the same thing with its season 11 trailer, styling it after a classic 80s movie trailer recorded onto VHS. While "It's Sunny" has already started, you'll have to wait until March 31 for the new Archer season.
SOURCE: YouTube