April 21st Bluetooth 3.0 announcement confirmed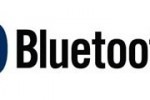 We heard a rumor earlier today that Bluetooth SIG would be announcing Bluetooth 3.0 on April 21st and now that rumor has been confirmed by the horse's mouth. Bluetooth SIG is gearing up to officially announce Bluetooth 3.0 later this month, which will be faster by means of 802.11.
Speed is definitely the focus of Bluetooth 3.0. It will make transferring a DVD or music library super fast. Like, just a few seconds fast! As far as specs go, we don't know much at this point, but we do know it is a Generic Alternate MAC/PHY (AMP), making it so Bluetooth devices can use Wi-Fi speeds. This will also make it possible to use 802.11 radios with the Generic AMP.
And as we reported earlier today, Enhanced Power Control will make dropped connections due to signal blockage less of a problem. This is exciting news, folks! And it's really going to drop on April 21st. Be sure to check back then for all the details.