Apple's weird minivan caught on tape -- self-driving car, or mapping?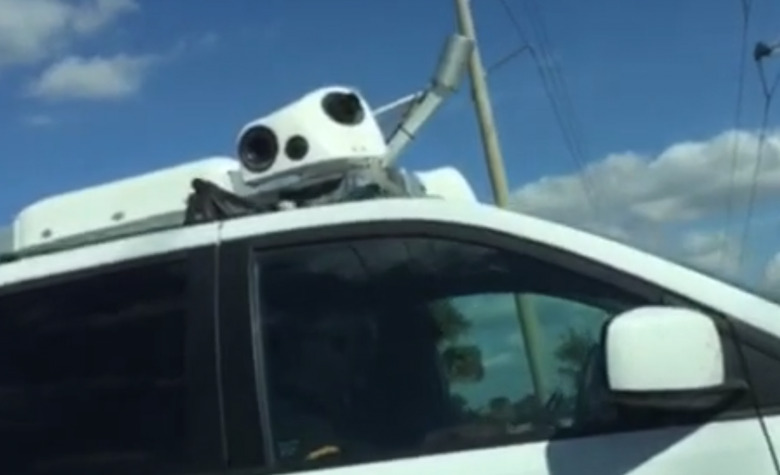 There's lots of speculation that Apple is getting into the automotive game, with a van found to be leased tot hem roaming the streets of California with special equipment mounted to the top. Though it's not totally clear what the van and equipment are for, some speculate Apple is getting into the autonomous car game, and is using the equipment to learn more about how humans drive. Though we've seen the van in pictures, a new video gets right up next to the van, and shows a tablet-like device on the inside.
What the interior screen might be for is anyone's guess, but it's likely some sort of readout on what's being gauged with the sensors. It might even tell the driver if they need to double back and grab more info.
We're still not sure what the vans are for, or why Apple has leased them. A previous report noted Apple was found to be the lessee of at least one van with the same equipment after a routine Department of Motor Vehicles inquiry.
Some think it's for some sort of 'Apple Car', while another plausible theory suggests Apple is making a more dedicated effort with mapping. Since its initial launch, Apple Maps has never really been quite as good as it could have been, and caused a lot of embarrassment for the company. It's much better now, but still lacks a finished quality that Google Maps has.
What the van is all about, we don't know. Apple isn't saying, either, so we're left to speculate and wait. Whatever the case, it's definitely interesting.
Source: Apple Insider