Apple has introduced a new app for Apple TV simply called "TV." The new TV app, as Apple calls it, brings a unified experience to the company's entertainment box. You can see what shows you're watching from across the different apps, as well as what you're in the process of watching, episodes you've bought, and more. The TV app also brings hand-curated content, and not just to Apple TV — you can also pull it up on your iOS mobile device.
The new 'TV' app is a little bit of everything, taking features you find on various high-end set-top-boxes and bringing them all together in a single place. The unified experience, as Apple calls it, makes Apple TV an excellent way to watch content from a bunch of different sources, and it addresses one of the biggest issues with cable-cutting: keeping track of content from a bunch of different apps and video destinations.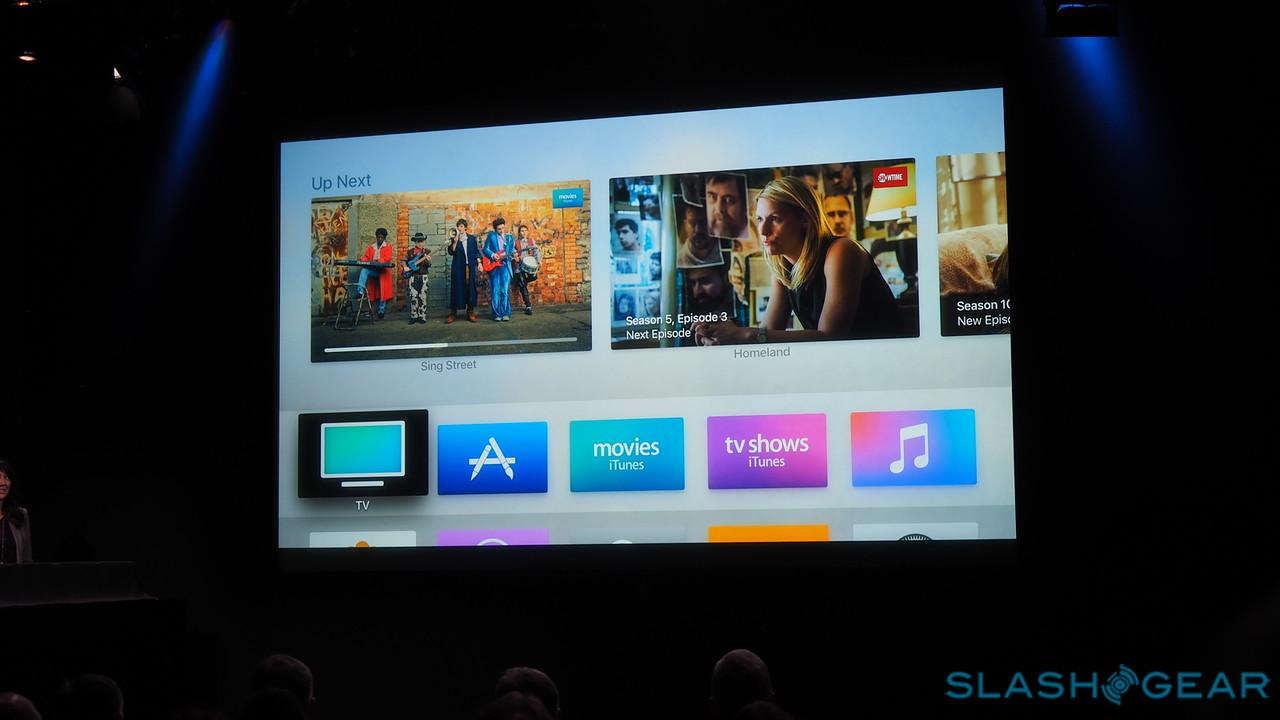 Thanks to the TV app, you can find everything in one spot — the new content on HBO, for example, as well as shows you've started watching but haven't finished, the latest episodes for your favorite shows, and more. You can also view content you've purchased from iTunes, as well as hand-curated video selections that give you an idea of what other people are enjoying.
Siri is a big part of this, enabling users to perform voice searches to not only find content and automatically play it, but to see upcoming schedules. For example, you can request to see the upcoming game schedules for college football, and Siri will present them for you. Sound exciting? Apple will be making the TV app available on tvOS and iOS through a software update later this month. An exact availability date was not specified.