Apple's September event might be held at Bill Graham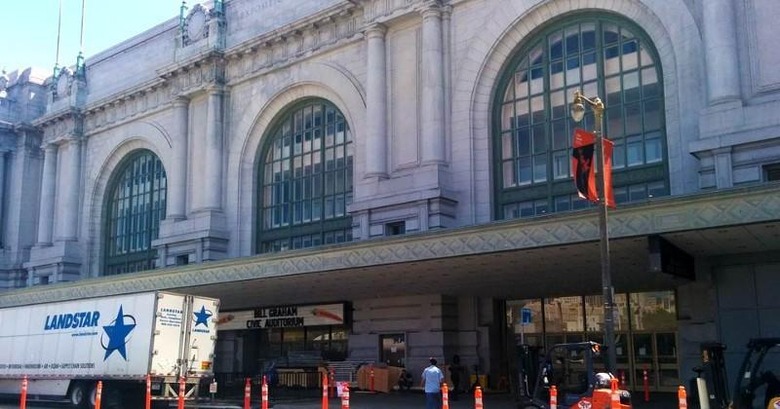 While almost everyone is busy trying to set up camp for IFA 2015 next month, Apple is also busy, although more silently, to prepare its own September event where it is expected to unveil more than just the iPhone 6s and iPhone 6s Plus. As always, the location of Apple's events are kept with the utmost secrecy that would make the CIA weep, but, as always, some things leak out. Apple is tipped to be preparing something at the Bill Graham Civic Auditorium in California, with dates that seem to coincide with Apple's expected event.
Of course, officially, no one is uttering a word. The auditorium's Planning Department only speaks of a trade show from September 4 to 10. The high security and heavy equipment, however, definitely makes one extremely curious. Luckily, a brave source has come out, well anonymously, of course, to confirm rumors that it is an Apple event.
According to the source, Apple has actually reserved the venue until 12th of September. Streets around and leading to Bill Graham will be closed from September 8 to 10. Perhaps more telling is that the Fulton block, usually the staging area for film crew and equipment, will be closed on September 9, hinting that Apple's main event could take place on that date.
Of course, the source could only confirm that Apple will be holding an event and not the event, but considering how many September media events Apple has, this is most likely it. Aside from the next gen iPhones, Apple might also be unveiling a new Apple TV but without the subscription, and a large iPad Pro.
SOURCE: Hoodline