Apple's Revamped LED Cinema Displays With Thunderbolt Coming Soon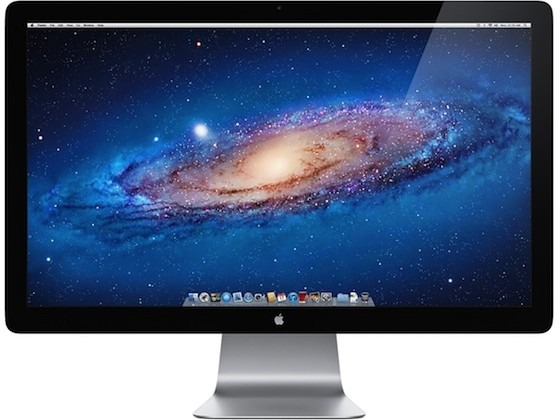 Rumors for an upcoming MacBook Air revamp alongside Mac OS X Lion are so prominent that we've pretty much accepted their launch next week as fact. However, other rumors on upcoming Mac Pro, Mac Mini, and even a revamped white MacBook keep flip flopping. The part numbers leaked earlier in the week are now believed to be new Apple LED Cinema Displays.
The part number MC914LL/A-J59 was originally thought to be that of a new white MacBook with a Thunderbolt port. But now Apple has partially confirmed that it is actually a new Apple LED Cinema Display after it posted a new image of the display to its product page and identified it in the URL as "MC914."
The new display looks identical to the current model except that the promotional images show it displaying a Lion desktop rather than a Snow Leopard one. And the biggest change is that the mini display port on the back is now replaced by the blazing fast 10Gbps Thunderbolt connector port.
Additional images spotted by MacRumors show a MacBook Pro connected to two of these new LED Cinema Displays via Thunderbolt in a daisy chain.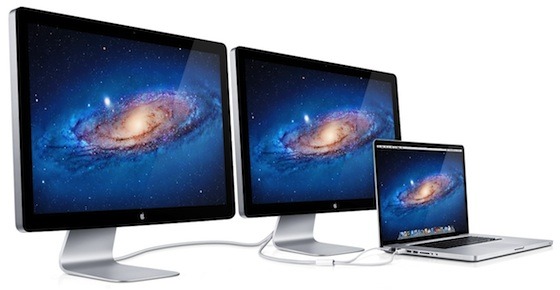 [via MacRumors]