Apple's new iPhone 8 repair program replaces faulty logic boards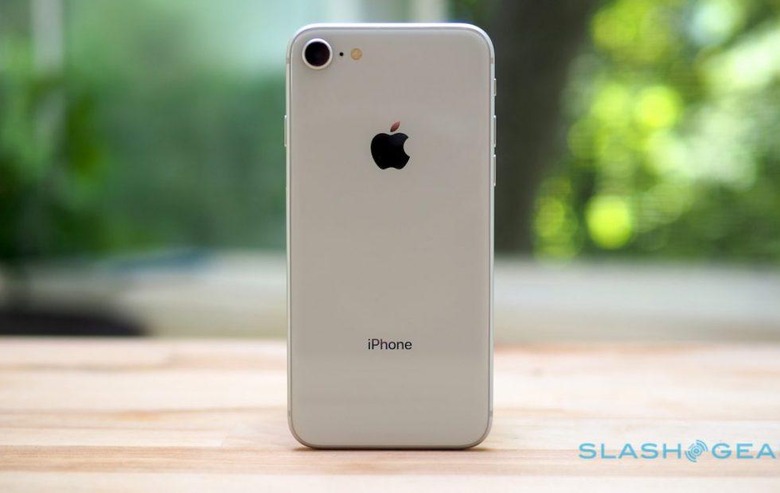 Apple has quietly launched a new iPhone 8 repair program that will replace faulty logic boards for free. The new option is due to a "very small percentage" of iPhone 8 smartphones that feature logic boards with a "manufacturing defect," according to Apple. These faulty units were sold in multiple countries, including the US, China, and Japan.READ: iPhone 8 Review
The new repair program is found on Apple's website, where the company explains that anyone with an eligible serial number can get their phone's logic board replaced for free. Handset owners can retrieve their own serial number by opening the phone's Settings menu, then tapping General > About.
The serial number is located next to the "Serial number" listing — copy that into the tool on Apple's website to determine whether the phone is one containing a defective logic board. Additional instructions on retrieving the iPhone's serial number can be found here.
Affected iPhone 8 units were sold from September 2017 to March 2018, says Apple; in addition to the above mentioned countries, the units were sold in Macau, Australia, Hong Kong, and New Zealand. The iPhone 8 Plus model isn't impacted by the issue, nor are any other iPhone models. How does the repair program work?
Assuming the serial number is eligible, owners can choose to make an appointment at an Apple Store, take the phone to an authorized service provider, or contact Apple Support to have the phone mailed to the Apple Repair Center. Taking the phone to an Apple Store is likely the fastest option, though many people may not live near one of these stores.
The logic board will be repaired once it is determined that the serial number is eligible. However, Apple warns that any other issues that could hinder the repair, such as a cracked screen, will need to be fixed before the free replacement is completed.