Apple's new iPad Pro only has a measly 2GB of RAM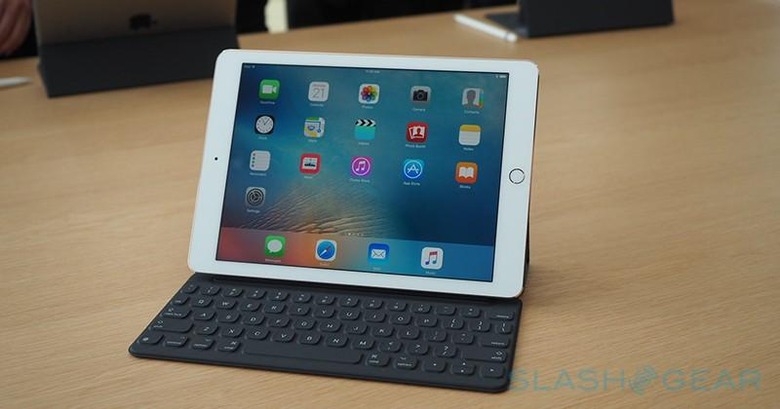 Yesterday Apple announced their "ultimate PC replacement," which was the smaller 9.7-inch iPad Pro. Apple touted new features like a brighter screen and better speakers. However, what they didn't bother to mention was what it was lacking under the hood.
Apple spent a long time comparing the new, smaller iPad Pro to the similarly-sized iPad Air 2. They rattled off stat after stat that showed vast improvements. But there's one department were the two are identical. The 9.7-inch iPad Pro packs just 2GB of RAM. That's the same amount as the iPad Air 2, and half the amount that the larger iPad Pro features. This was discovered by Matthew Panzarino of Tech Crunch.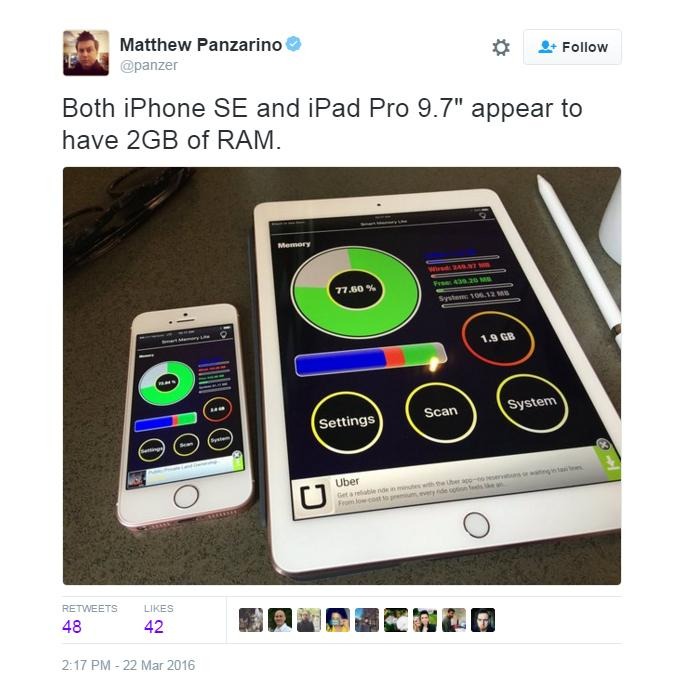 Apple's iPad Pro is NOT "the ultimate PC replacement"
Some might say that with a smaller screen, the device might not necessarily need as much RAM as its larger counterpart. I can see how that might be the case in some areas, but I can't imagine why you would call anything "the ultimate PC replacement" with a measly 2GB of RAM.
I understand that it's likely an issue of keeping the cost down. However, Apple wants you to use this device for all of your computing needs. But why cripple it with such a small amount of memory? Sure, it'll be enough for your everyday tasks, however, power users will notice the difference right away.