Apple's market value reaches $500 billion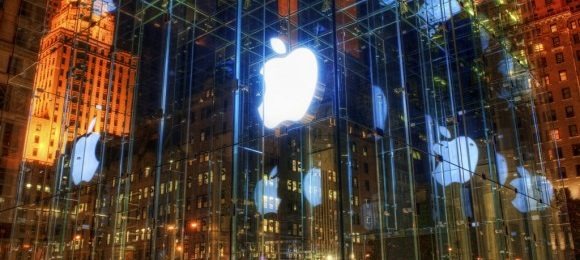 Apple's market value peaked today, reaching $500 billion, a place not many have gone nor managed to stay for long. The company is already the most valuable in the world and the gap between it and second place Exxon continues to widen as investors jump on the bandwagon of Apple's recent holiday success and enticed by the possibility of Apple instituting a dividend. Today's milestone makes Apple only the sixth US corporation to have reached the $500 billion mark.
Individual Apple shares had just surpassed the $500 mark two weeks ago and they continue to rise, reaching $542.41 per share late this morning with the company's market capitalization near $506 billion. This stock jump comes just a day after Apple sent out invitations for its iPad 3 event scheduled to take place next Wednesday, March 7.
Apple was going neck and neck with Exxon for much of last year, but had blown past the oil company last month by nearly $100 billion. Exxon is now worth about $407 billion and had reached the $500 billion mark for two brief periods in 2007. Microsoft had hit the $500 billion mark briefly in 1999 and again in early 2000, but is now worth $267 billion. Cisco, Intel, and GE had also hit the $500 billion mark in early 2000 with Cisco and Intel now worth a little over $100 billion each, while GE is worth about $200 billion.
[via Associated Press]