Apple's iPhone 6 expectations tipped to have suppliers scrambling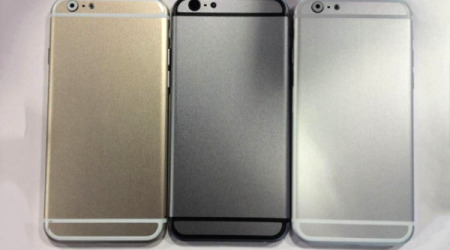 Sources have cropped up once again speaking of Apple's upcoming iPhone 6, and they largely confirm what we've heard in the past: that the next-gen handset will come in both 4.7-inch and 5.5-inch sizes, and while rumbles have surfaced hinting at production issues, Apple has reportedly requested that its suppliers produce between 70 and 80 million (combined) units by December 30th in anticipation of high demand.
The information is said to come from "people familiar with the matter," who say the anticipated iPhone 6 demand outpaces that of the iPhone 5s and iPhone 5c — of which the initial amount of units ordered was between 50 and 60 million.
Both multiple colors and metal cases are being tipped by these sources for both the 4.7 and 5.5-inch models. Production problems with the larger of the two, however, are still being tipped as a source of troubles.
Says the sources, to mitigate a potential high rate of failure for the displays being used, the suppliers have been asked to ready up to 120 million units by the end of this year. Likewise, to meet the high overall demands, Foxconn and Pegatron are both said to be "on a hiring binge" to ensure there's enough staff.
Hit up the timeline below for other recent iPhone 6 news.
SOURCE: Wall Street Journal