Apple's 'Hey Siri' recognizes individual voices in iOS 9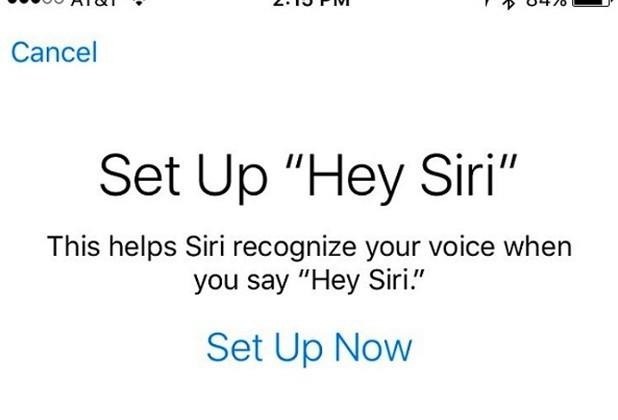 Apple's "Hey Siri" feature will be able to tell if you're the one summoning her, at least based on a new feature iOS 9.1 beta testers have discovered. The feature allows the "Hey Siri" feature to be set up so that she will "recognize your voice when you" call for her. The reason for this seems obvious (but may not be) — with Siri always listening, it would be possible for anyone to clown around and yell Hey Siri! But, it turns out, she may only respond to your voice.
The feature has not been confirmed by Apple. Rather, developers and testers using iOS 9.1 spotted the feature you see above. This joins the new always-on Hey Siri feature — if you want to ask her something, just say, "Hey Siri," and she'll start listening.
The feature seems to suggest she'll listen just for you, but it is possible this feature could also be a training tool to help her learn to hear voices better in general. Regardless, it'll be showing up with the iPhone 6s and the iPhone 6s Plus, Apple's newly unveiled iteration of the smartphone.
If you're one of the testers, you may be able to find the feature yourself in the Settings app. Earlier this week, Apple introduced the new iPhones, as well as the iPad Pro, the new Apple TV, details on Siri, tvOS, and much more. Check it all out in the SlashGear Apple Hub!
SOURCE: MacRumors