Apple's affiliate program app removal sees some backlash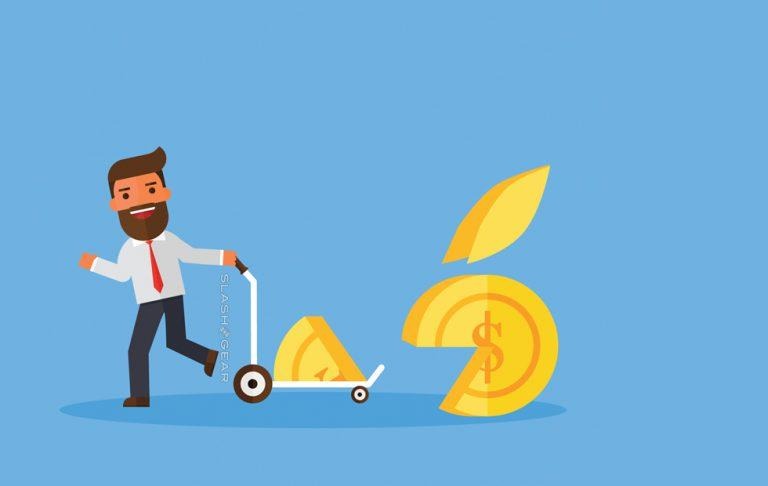 It's the service that gives money to websites and social media stars for directing followers to iTunes-centric purchases. That's the iTunes Affiliate Program. Before now, it included everything on the store – music, movies, books, TV episodes, apps, and in-app purchases. Starting October 1st, 2018, that program will remove apps and in-app purchases. Some affiliates are not pleased by this move.
Apple's rate for affiliate-led purchases of apps was 7%, and the same percentage was shared for in-app purchases. In the year 2017, in-app purchase affiliate rates were dropped from 7% down to 2.5%, and the same was supposed to happen for regular app purchases. But Apple changed its mind. Not that it mattered much anyway, since here in 2018 the whole lot's met the axe.
Without notice, Apple just killed the App Store affiliate program- The only reliable revenue source for sites like TouchArcade, AppShopper, and others. This is unbelievably terrible news for all third party App Store editorial. https://t.co/nsCAapp3zj pic.twitter.com/2znXq8kanj

— TouchArcade (@toucharcade) August 1, 2018
All other content in the affiliate program will remain. That means that any music purchases, movies, books, and TV episode purchases made by users with affiliate links will still give cash to affiliate partners. The change in the app and in-app purchase bit seems to have come with a recent upgrade in the way the app store works.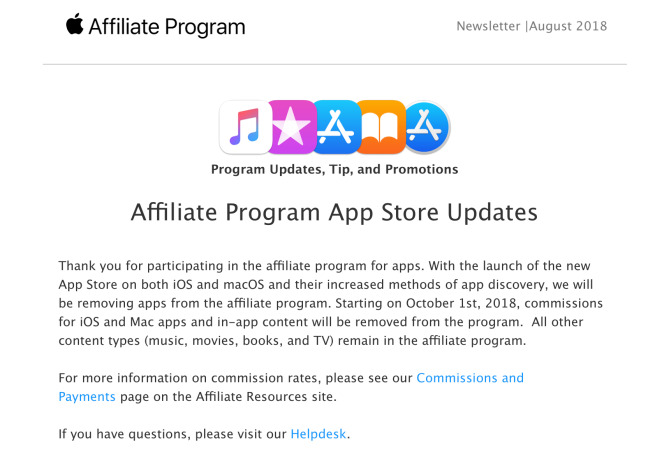 The affiliate program email above was posted by 9to5Mac. In it, it's confirmed that there'll be big changes in both the App Store for iOS and the App Store for macOS. In this upgraded set of app stores, there'll be "increased methods of app discovery." Apple seems pretty confident in these "increase" methods as there seems to be no other recourse at the moment for administrators of this program.
Apple killing the affiliate program for apps feels downright hostile and petty.

I am personally not that affected because we saw this coming years ago and we adapted – but it's a huge blow to small publications, indie devs, and others who rely on this to earn commissions. Sad. pic.twitter.com/CDeJMxoyVb— Federico Viticci (@viticci) August 1, 2018
Meanwhile you can still search for all the apps you want anywhere you want, and blogs of all sorts will probably still write about apps of note. It's not the business of businesses to decide what makes the news – but Apple's move here might well affect those with more to lose than others. We shall see!