The Apple deal to acquire Beats, which was supposed to have happened weeks ago, has dragged out far too long. If a deal were to be made, we expect it would have been done by now, but a new report suggests there are some visceral hang-ups keeping it at bay. Most notably, the three tenets of any business dealing: money, power, and respect.

Billboard is reporting that the numbers are still being crunched, with Apple still trying to figure out why they want Beats at $3.2 billion. Great headphones and a fledgling streaming music offering may not be worth the reported billions, meaning the deal may not be as close to done as we all think. The acquisition is also said to be for Beats Music more than hardware, and the lack of support for Beats Music has Apple concerned about a price.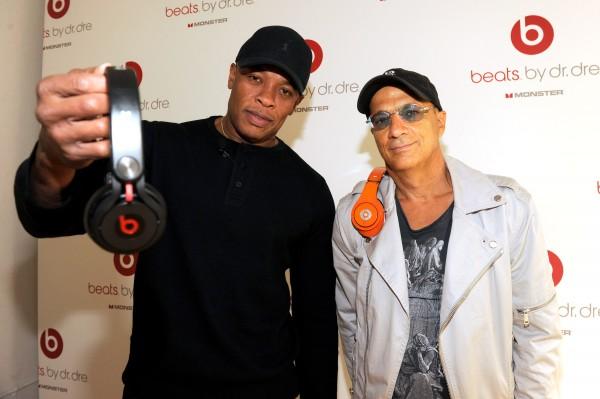 Apple is also trying to figure out what to do with Dr. Dre and Jimmy Iovine, according to reports. We heard yesterday the duo would sit on some kind of cultural renaissance brain-trust at Apple, but it seems Apple may be interested in retaining them as part-time consultants. Rather than keep them involved day-to-day, Apple may simply want to wheel them out at product announcements or in commercials, or perhaps get insight on nearly final products.
As for that video Dr. Dre made with Tyrese, well, Apple wasn't impressed. In the video, the duo are found touting Dre as "hip-hop's first billionaire", which is said to have upended the Apple cart, so to speak. Apple wasn't ready to announce anything, and the leaked news along with the video reportedly had them feeling a bit slighted.
While Apple may want Beats, they certainly don't need them. An in-house iTunes all access service wouldn't be impossible to build, and would solve their wants. The Cupertino firm doesn't need a hardware arm for headphones or portable speakers, and may be taking a harder look at just what they're getting — and how much they want to pay.
Source: Billboard