Apple Working On MacBook Air Display Glitch Fix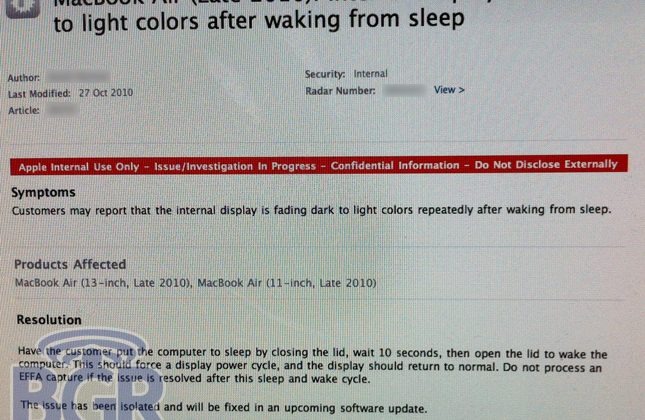 Apple is apparently acknowledging the display issues some MacBook Air users are experiencing with their new ultraportables, though so far only internally. BGR were sent two screenshots from Apple's internal systems, detailing faults whereby the MacBook Air's display fades from dark to light when waking from sleep, and where horizontal flickering is observed.
However, while Apple is reportedly working on a software update that will address the faults, there is no known timescale for its release. Apple support staff have been told to inform customers complaining about their MacBook Air notebooks that the company is aware of the issue and is working on a fix.