Apple will stop deleting your songs with iTunes update next week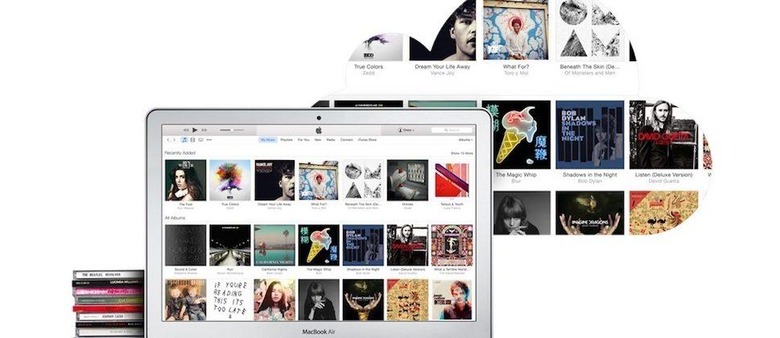 For the last week and a half, there have been a growing number of complaints from Apple Music and iTunes users about locally stored music being deleted in exchange for copies available in the cloud. As James Pinkstone, whose blog post kicked off this controversy, explains, the problem (aside from removing music without explicit permission) is that there is a high chance of mis-matching or mis-identifying songs, resulting in original recordings being deleted and rare, alternate versions of songs being replaced with the widely released copies.
Now Apple has finally come forward and officially acknowledged the issue, and says it will be releasing an update to iTunes next week to address the issue. In a statement to iMore, the company admits that it hasn't identified the cause of the problem, but also notes that the number of users seeing songs removed from their music library is "extremely small."
"In an extremely small number of cases users have reported that music files saved on their computer were removed without their permission. We're taking these reports seriously as we know how important music is to our customers and our teams are focused on identifying the cause. We have not been able to reproduce this issue, however, we're releasing an update to iTunes early next week which includes additional safeguards. If a user experiences this issue they should contact AppleCare."
Apple's acknowledgement at least makes it clear that the Apple Music service is not supposed to be deleting local music files after matching them with copies in the cloud. In Pinkstone's post, he says an Apple representative that this was normal and takes place when signing up for Apple Music.
In a follow-up blog post, Pinkstone explains that he received a call from an Apple technician as part of an effort to get to the bottom of the issue.
While the exact cause remains unknown, this fiasco serves as another example of why it's important to create backups. Apple Music users would be wise to do this for their local music library, incase next week's iTunes update creates additional problems.
SOURCE iMore
READ MORE "Apple Stole My Music. No, Seriously."