Apple will start in-store screen replacement for iPhone 5C and 5S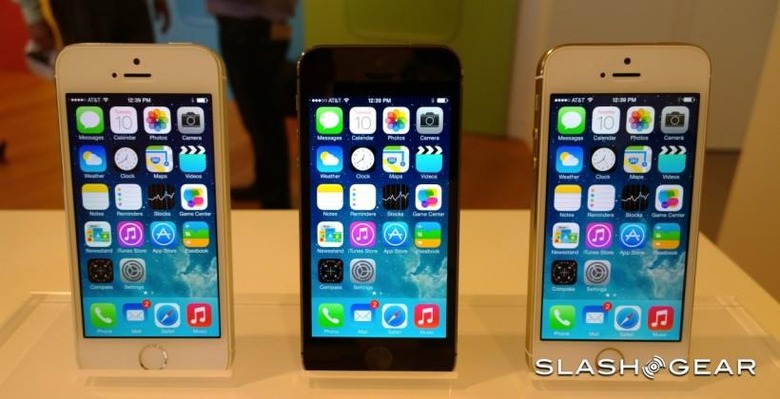 Back in May, we mentioned that Apple was looking to change up how it services customer devices under AppleCare warranty. Traditionally Apple has simply replaced a lot of iPhone models if damaged with a new device. As a way to reduce costs, Apple announced it will have employees at its Genius Bar repair items. Word has surfaced that Apple stores will soon be getting the ability to repair iPhone 5S and 5C screens along with other parts. Apple previously offered some repair services for the iPhone 5.
Of all the damage that an iPhone model can sustain, a cracked screen due to a drop is the most common. Currently most people end up having to take their device to a third-party shop or attempt the repair themselves, possibly voiding any warranty left on the iPhone. Sources claiming to be familiar with Apple's plans say that Apple Stores will soon be able to replace several parts of current iPhone models.
The stores will be getting special machinery used to replace touchscreens on both of the iPhone 5S and 5C models. These machines will be able to calibrate the displays and users will be able walk in and have the screen replaced in the store for $149. Apple will also be adding the ability for Apple Store employees to replace volume buttons, the vibrating motor, the rear camera, and speakers on both the iPhone 5S and 5C.
Users will also be able to get the home button replaced on the iPhone 5C, but reports indicate store employees will not be able to replace the Touch ID sensor on the iPhone 5S. The sources say that if the iPhone 5S or 5C is currently under an AppleCare warranty, replacement parts, if defective, will be offered at no cost. If the devices aren't under warranty, users will have to pay for parts and labor. A battery replacement will reportedly be $79 and a new home button for the iPhone 5C will be $29.
SOURCE: 9to5Mac