Apple replacement units slightly axed, repairs to hold sway

Apple is looking to change up its AppleCare warranty system with a few big changes that will affect customers, as well as Genius Bar employees at Apple retail store locations. It's said that the changes will cut costs for the Cupertino-based company, while still giving customers a good deal on a warranty plan if a device breaks.
According to AppleInsider, one of the biggest changes would be the move toward less replacement units when customers bring in their faulty device, whether that'd be a MacBook, iPhone, iPad, etc. Apple will be training its Genius Bar employees to repair more than just the basics, which currently include speakers, receivers, home buttons, vibration motor, and battery. The training would include fixes to the display, cameras, sleep/wake buttons, and even logic boards.
These changes are expected to roll out throughout June and July, so if you're hoping to get a brand new replacement for your Apple device if it breaks down, let's hope that it faults before next month, or else you'll most likely be waiting a few days for a repair, rather than walking out the door with a brand new replacement that you can start using right away.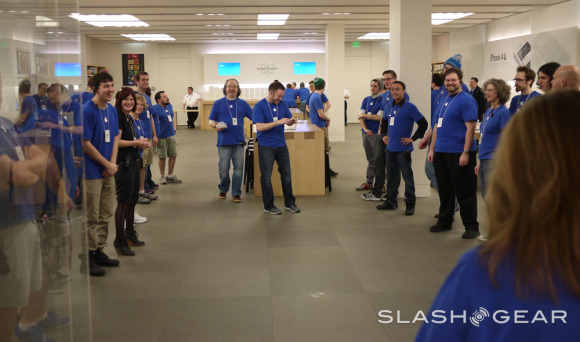 Furthermore, Genius Bar employees will also begin to use advanced diagnostics tools that can remotely diagnose hardware issues, which would allow for decreased turnaround time and possibly save a customers from having to make a trip to their local Apple Store. Cutting down on replacements is expected to save Apple around $1 billion per year. However, it's said that this new method will still benefit customers, especially those whose devices are no longer under warranty. This means that instead of paying a universal fee for a replacement, hardware that's out of warranty will be fixed on a per-device basis.
Other changes coming to AppleCare include the switch from a per-device coverage model to a per-user model, meaning that if a customer has multiple Apple devices, he can get an AppleCare subscription that will essentially streamline all of the AppleCare warranties on multiple devices into one subscription. Details on this are still scarce at this point, but we should remind you to take all this with a grain of salt, as nothing has been officially announced yet.
SOURCE: AppleInsider