Apple will replace faulty 3TB hard drives in affected older iMacs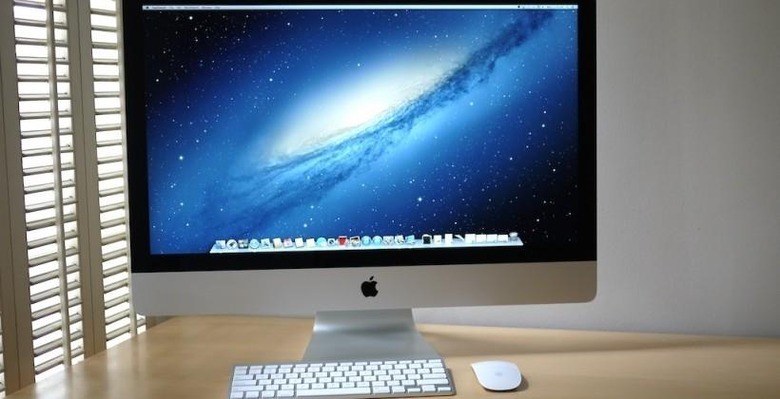 Apple has identified a problem in the hard drives of specific older iMacs. 3TB hard drives for 27-inch Macs that were sold between December 2012 and September 2013 could "fail under certain conditions". Mac users affected by the problem are eligible for a special replacement program where the faulty hard drive will be switched out for free. This isn't the first time iMacs have had this kind of problem. In 2011 Apple replaced faulty HDD's from the manufacturer, Seagate.
If you have an affected computer and are still using the same email address that you input for the product registration, you'll get an email from Apple with instructions about the replacement program.
If your 3TB hard drive broke and you already paid to have it repaired or replaced, Apple will issue a refund.
If you have a 27-inch iMac, and you can't remember if you purchased it in the affected time frame, you can go to Apple's replacement program, here. Just type in your serial number to find out if you're eligible for a free replacement 3TB hard drive.
Replacement programs are effective, but Apple doesn't take into account the value of data lost to a broken hard drive. 3TB is a lot of data. Whether it consists of priceless family photos or vital business documents, there is a cost associated with having an entire hard drive's worth of data vanish. We all know we should be backing up to a cloud or an external hard drive, and instances like this act another reminder.
Getting a new 3TB hard drive is a limited-time offer. Apple's replacement program will only be in effect until December 19, 2015 or three years from the initial sale date.
Source: Mac Rumors