Apple will begin selling its excess green energy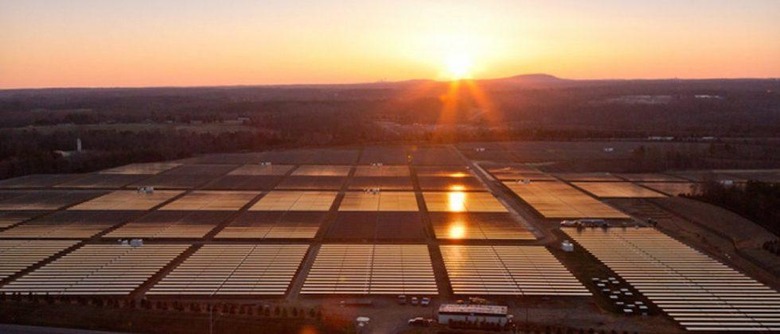 Apple has formed a new subsidiary company, but not one for developing the latest computer and mobile devices. Instead, "Apple Energy LLC" will be used to sell the surplus energy the company generates at its solar power farms. Incorporated in the state of Delaware in late May, Apple Energy has filed its request to sell power to markets in the US with the Federal Energy Regulatory Commission.
Apple currently has solar power facilities in Nevada and California, with plans to generate 521 megawatts of energy around the globe. The company currently uses the clean energy to power its data centers, as well as its forthcoming Campus 2 building, which is scheduled to open in 2017.
While Apple is expecting to have excess power to sell, this doesn't mean that it will become a major source of the company's revenue. In its filing with the Federal Energy Regulatory Commission, Apple says it plans to sell energy at market rates, not wholesale. Because of the limited amount it can sell, the company shouldn't have a major impact on the energy industry or its pricing. If Apple is granted permission, it could begin reselling power as early as 60 days from June 6th.
Consumers shouldn't expect to be able to buy power from Apple directly, as Apple Energy will be reselling to local power companies across the US. Overall, it's an interesting move by Apple, and a smart way to get something back after investing so much in its solar power facilities.
SOURCE: FERC