Apple Watch's Swiss launch reportedly delayed by patent issue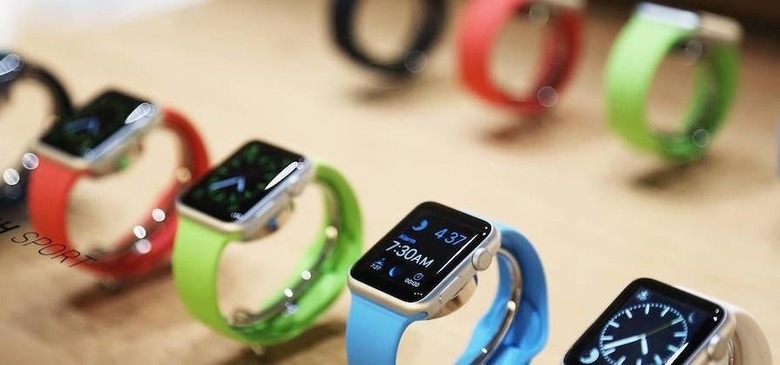 The Apple Watch is set to launch in nine different countries on April 24th, however Switzerland, the nation known for its watches, is unfortunately not on the list. The reason? A patent from 1985 that doesn't expire until December 5th of this year. The patent was recently reported on by Swiss broadcaster RTS, and basically prevents Apple from selling its hot new device in the country. No, someone didn't have the foresight to patent the term "Apple Watch" in 1985, but watches and jewelry are not allowed to be associated to the word "apple."
According to RTS, the patent currently belongs to the owner the Leonard Timepieces brand, William Longe. The intellectual trademark states that neither the word "apple" nor the image of an apple can used on a watch. That pretty much rules out Apple by both their company name and brand logo.
The patent has an expiration date of December 5th, 2015, so after that Apple should have no problem introducing its smartwatch to Geneva, the home of luxury timepieces. Fortunately for local Apple fans, Switzerland is a fairly small country that borders both Germany and France, two countries that are among the initial nine to see the Watch's April 24th launch day.
Apple hasn't made any official comment about the Swiss patent or its plans to launch anywhere other than the two previous countries, along with the US, Canada, Australia, the UK, Japan, Hong Kong, and China. There's always the chance Apple could find a way to settle the issue before December, as we've seen before the company is quick to settle any trademark issues before the launches of new flagship products.
VIA Reuters
SOURCE RTS