Apple Watch webpage updated with new Timekeeping, Connection, Health details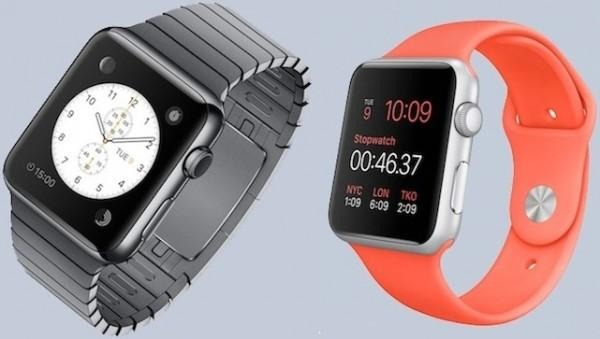 As the release of the Apple Watch draws near, Apple continues to update the product page on its website with additional details and information on its first smartwatch. Just over a week ago Apple offered new information to developers in the form of WatchKit, focusing on tidbits like the device's system font and screen resolution. Now there are three new sections that highlight features consumers will be more interested in, "Timekeeping," "New Ways to Connect," and "Health & Fitness."
Under Timekeeping, you will find a detailed look at the number of ways users can customize the watchface display. Most prominent are the explanation and descriptions of "Complications," or small pieces of data that can be placed around the display of the current time, such as the calendar date, moon phase, weather, stock quotes, activity, and more.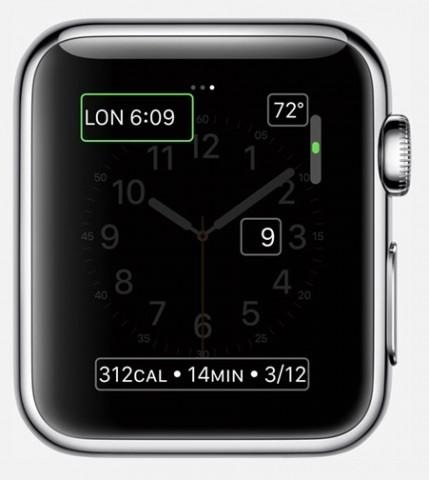 As the page says, "Many watches include a few specialized functions – known in watchmaking as complications – that go beyond telling the time. But Apple Watch comes with a full range that can be added to most faces." Each complication is tappable, bringing up more details or launching the corresponding app. Also noteworthy is that all complications are optional, so if you prefer that clean, minimal look of a circular dial with the hour & minute hands, and nothing more, you can choose not to display and extra clutter. The position of complications on the screen is also dependent on which style of watchface you've selected.

As for the New Ways to Connect section, Apple goes into all the different ways users can interact with others sporting an Apple Watch, including the new, unique options like sharing your heartbeat with one another, drawing little sketches with your fingertip, and sending tap patterns that come through as gentle vibrations to the other user. There is information as well on standard communication methods, such as message notifications that you can respond to with quick presets, accepting phone calls, and reading email.
Health & Fitness, and you'd expect, offers up and in-depth look at all the ways the smartwatch can track your personal health and exercise data. Like the other new sections, you will find new images of the interface and apps that haven't been shown before, as well as ways to customize the way information is displayed.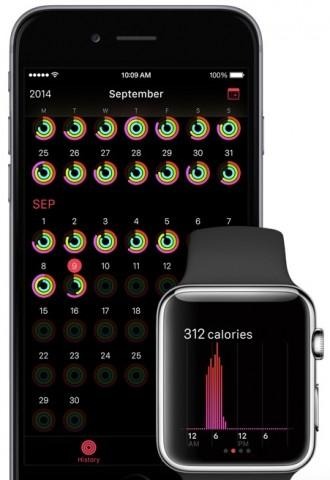 Overall, the new sections added to the Apple Watch website should satisfy those with even a passing curiosity about the new device, and those with a deeper interest will appreciate the new detailed preview of what's to come. Now the only important piece still missing is a specific release date!
VIA: TUAW
SOURCE Apple