Apple Watch resolution, font detailed for Developers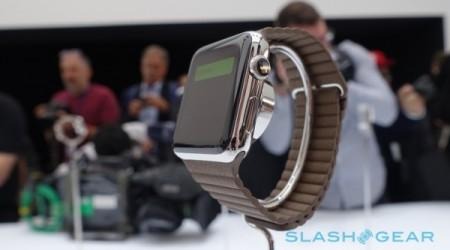 We've known for a while the Apple Watch was going to be a bit different, if not only for its weird "send your heartbeat" function. Now that Apple is letting Developers toy with WatchKit a bit, we're starting to see some details leak out. Though only active notifications and glances are available for development right now, there's still plenty to learn about Apple Watch. With two different size displays, we're hearing about screen resolution, and even what Apple is calling their latest font.
Apple Watch's font, which was designed specifically for the wearable, is called San Francisco, and keeps nicely with Apple's "best of California" naming scheme. Two display modes — regular or display — are available for Developers, too. If Devs absolutely hate it, they can take advantage of custom fonts as well.
Apple Watch comes in two screen sizes: 38mm and 42mm. The 38mm Apple Watch will sport a resolution of 272 x 340, and the larger 42mm will have a 312 x 390 display. In WatchKit literature for Developers, Apple refers to Apple Watch displays as "Retina".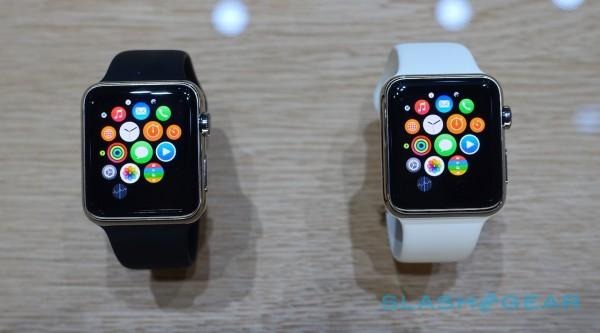 If you're curious, that keeps the Apple Watch right where Android Wear is, at least in terms of resolution. The ZenWatch, with its 1.63-inch screen (that's 41.4 millimeters) sports a 320 x 320 resolution at 278ppi. The LG G Watch, at 1.65-inches, has a 280 x 280 resolution (decidedly first generation stuff, but still in the ballpark).
Sony's Smartwatch 3 has a 1.6-inch screen at 320 x 320 resolution. The Moto 360 has a 1.56-inch screen with a 320 x 290 resolution at 205ppi.
Apple's new wearable still needs time to find its footing, but so far it seems to be right on par with other popular smartwatches you can get your hands on now. those others just don't have WatchKit, but we still know very little about that platform.
Source: Apple