Apple Watch is coming: iOS 8.2 & Xcode 6.2 betas out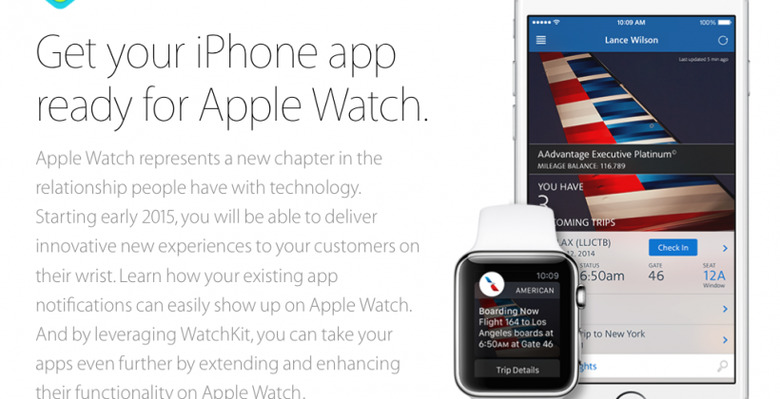 The Apple Watch is on its way, that much we know. When it will actually drop is not clear yet, but a slew of beta rollouts today suggest it won't be too long. Today, Apple has released the WatchKit Developer toolkit, which allows Developers to spend sleepless night staring at Xcode, hoping their app is worth our time. Apple also released an Xcode beta for Development of WatchKit, and is seeding a beta version of iOS 8.2 to Developers, and both are heavy with WatchKit.
WatchKit gives Developers time to toy with the Apple Watch digitally, and get used to actions they've not yet had time to toy with. Force Touch uses screen sensitivity to gauge what it is a user is trying to do, so re-imagining the touch interface is going to be necessary for Developers.
The Digital Crown is also now, and brings us back to the click-wheel days of old. This time, the scrolling hardware sits on the side of the screen, and has a different set of use cases. Apple's Taptic Engine on the Apple Watch is also something Developers will need time with.
For now, Apple isn't letting Developers go too deep into the Apple Watch waters. As it stands, only actionable notifications and glances are up for development. Developers will have to wait until next year before they can start making fully native Apple Watch apps.
Source: Apple