Apple Watch wait time tipped as result of faulty taptic engines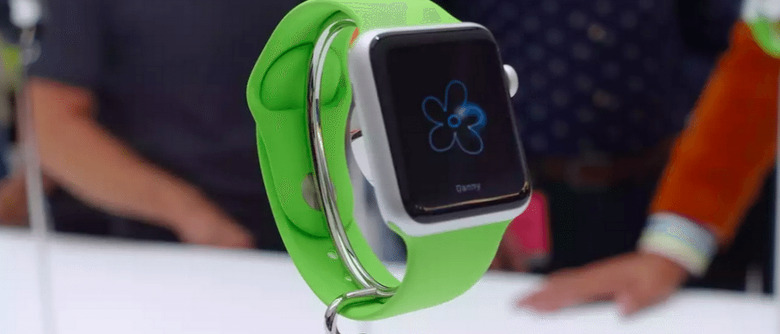 Anxious to get your hands on the Apple Watch? The long wait could be due to a faulty taptic engine from a Chinese supplier, limiting the availability of the hotly demanded wearable. The information comes from sources who have knowledge of the situation, and involves the component that causes the smartwatch to gently "tap" the wearer's wrist, producing a more pleasant sensation than a buzz or other alert. The defective components are said to have surfaced after February's mass production kicked off, and some finished watches were scrapped as a result.
The sources spoke to the Wall Street Journal, which is reporting that Chinese supplier AAC Technologies Holdings Inc. in Shenzhen supplied the defective taptic engines. The problem is said to result from some of the taptic components breaking down "over time".
Meanwhile, the sources say the same reliability testing done on the taptic engines supplied from Japan's Nidec Corporation didn't result in the same defect, and so "nearly all" of the component's production has been moved to Nidec. The unanticipated increase in production levels, however, means Nidec could need some time to meet the demand.
Sources go on to state that some watch suppliers were told by Apple to slow production down until this upcoming June sans explanation; this is said to have come as a surprise to the suppliers, which reportedly had previously been told by Apple that the Apple Watch inventory wasn't large enough.
Check out the SlashGear Apple Hub for more news!
SOURCE: Wall Street Journal