Apple Watch users wanting to downgrade watchOS run into problems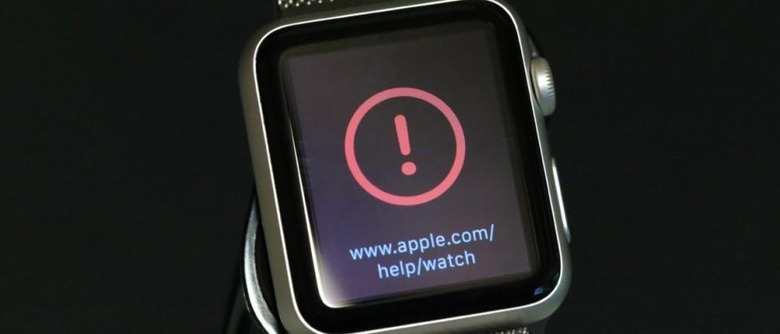 Apple Watch users unhappy with changes brought by upgrading watchOS to 1.0.1 are becoming frustrated by difficult, drawn out procedures to downgrade their firmware. Apple Watch doesn't seem to have a user-accessible recovery mode, allowing users to turn back the clock on unsatisfying firmware updates. Users who are looking to downgrade have to jump through hurdles to revert back to the previous OS. Reportedly, customers are being directed by AppleCare reps to send their watches back to Apple for service. There are even rumors of being charged for "out of warranty repairs".
Users' chief complaint about watchOS 1.0.1 has been the buggy heart rate monitor which now monitors at infrequent intervals instead of every ten minutes. Some users consider the sporadic monitoring an improvement, as it should be less depleting on the short battery life. But, you can't please everyone.
It's not only consumers who dislike change. Some developers with access to the beta version of watchOS 2 are noting an even shorter battery life that has trouble lasting a full day. It is impossible to downgrade from the beta version, and Apple warned of that fact upon the beta release.
iOS devices feature user-accessible recovery modes, and although watchOS does not, restoration could be obscured by a hidden feature.
Source: 9to5 Mac