Apple Watch users find latest update is affecting heart rate monitor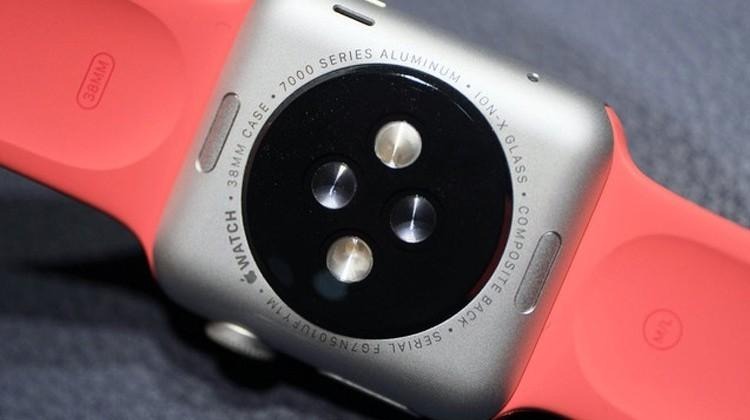 On Tuesday of this week, Apple released the first update for Apple Watch, bringing the OS up to version 1.0.1. The patch was intended to improve both Siri and the performance of third-party apps, as well as fix a number of security issues. Unfortunately, the update has also had adverse effects on the Watch's heart rate sensor for more than a few users. Watch owners on both Apple's support forums and MacRumors' message boards have posted that their heart rate reading are being taken at infrequent intervals, as opposed to every 10 minutes.
The history of heart rate data can be found in iOS's Health app. The Watch's default is to check a user's heart rate every 10 minutes all throughout the day, and more frequently during exercise and workout in order to track in real-time. The users who have been affected by the new bug are noting that readings are very sporadic, sometimes maintaining a schedule of every 10 minutes, and other times there are gaps of an hour or so.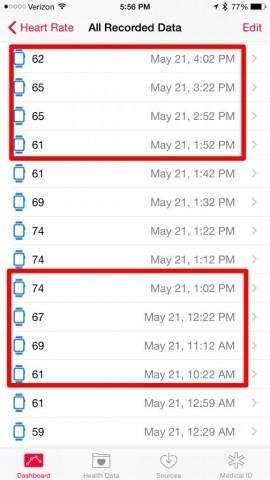 It is also clarified that users are not turning off or removing the Watch when the gaps in readings occur, and the 1.0.1 update is not intended to change the frequency, as Apple's website still specifies it should be every 10 minutes. Thankfully the Watch is still recording heart rates the way it's supposed to during workouts, as well as when a user has a dedicated Glance set up to check it manually.
While this bug is likely to only be noticed by users who are really into the fitness features, it's still important that Apple fix it as soon as possible, since health and data play a big part in the Watch's marketing. If you are a Watch owner and experience problems related to this or anything else, it's best to report them to Apple.
SOURCE Apple Support, MacRumors forum
VIA The Verge