Apple Watch to be sold at Target stores nationwide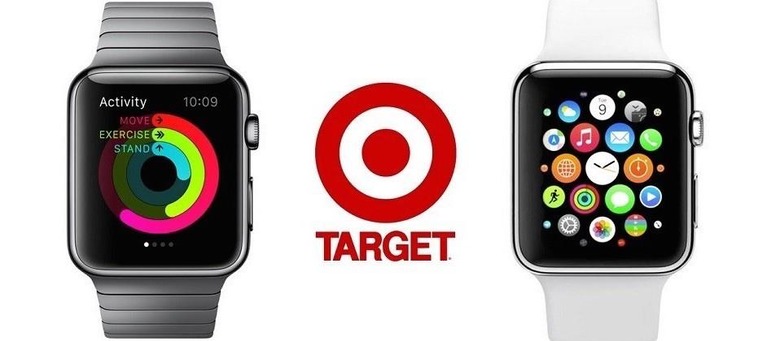 The Apple Watch now has another retail outlet to be sold at, following last month's arrival at mobile carriers like T-Mobile and Sprint. This time it's Target, as the US retailer has announced that it will start carrying the smartwatch today at select locations, with all stores to begin stocking it by October 25th. In addition, customers will be able to purchase the Apple Watch from Target.com starting October 18th.
Target says it will offer a total of 20 different Apple Watch models, with both 38mm and 42mm sizes available. They don't break down the exact color combinations or bands for each model, but do specify that Space Grey and Rose Gold will be available choices.
The company's announcement says the wearables will be priced between $349 and $599, which means there should be both the Sport and stainless steel versions, and they are likely to be the same price as Apple and other stores.
Following its launch in April, Apple has gradually moved from being the only place to sell the Apple Watch to allowing other retailers to carry it. With the Watch's arrival at Target, and just recently Best Buy, Apple is likely betting on the device being a popular gift this holiday season, and is trying to make it widely available to meet demand.
VIA MacRumors
SOURCE Target