Sprint possibly joining T-Mobile in selling Apple Watch on September 25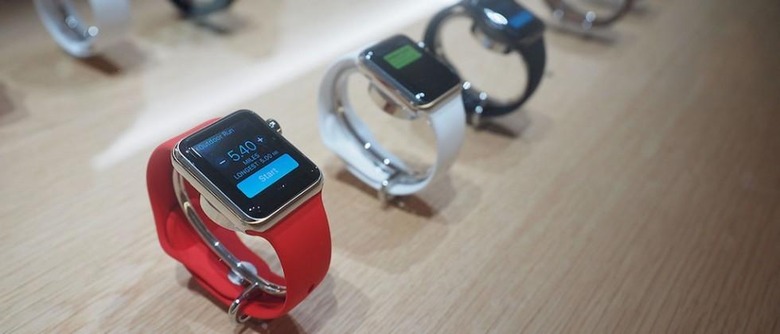 While the Apple Watch started out only being available through Apple's online store, recent months have seen it start to be offered not only at physical Apple Stores, but third-party retailers as well. Starting later this month, customers will be able to buy their Apple Watch from at least one more location, possibly even two. T-Mobile has confirmed that it will begin offering the wearable at its retail stores starting September 25, the same day the new iPhone 6s and 6s Plus launch.
It seems that won't be the only carrier getting in on the Apple Watch action, as it's rumored that Sprint will begin selling the smartwatch as well starting that same Friday. It makes sense why carriers would want to offer the device, as there's no better time to start than when a new iPhone model goes on sale. T-Mobile and Sprint are likely hopeful they can entice iPhone 6s buyers with the accessory.
Both carriers will be pricing the Apple Watch exactly the same as Apple and Best Buy do. They will have the Sport model in both 38mm and 42mm sizes, for $350 and $400, respectively. The higher-end Stainless Steel model will also be available, with a color choice of either standard Stainless or the new Space Black Stainless Steel, both being paired with the black Sport band. The 38mm model will be $550, while the 42mm is $600.
While there's no word yet on other carriers like Verizon and AT&T getting the option to sell the Watch, it seems likely in the near future if Apple is making it available to more retailers. And with the holiday shopping season quickly approaching, Apple is probably eager to have the Watch in as many places as possible.