Apple Watch takes a prominent role in Quebec airport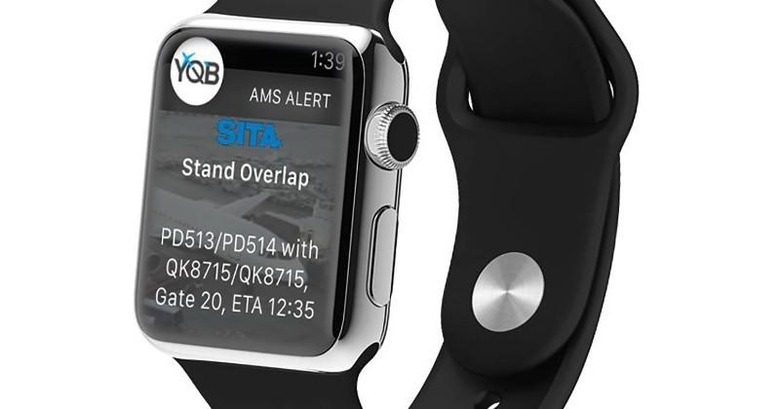 This could prove to be a boon to the Apple Watch's presence or at least to Apple's list of customers. Quebec City Jean Lesage International Airport has just revealed that it will be employing the use of Apple Watches for operating and managing operations. This might be the first recorded widespread use of a wearable device in managing such a high-traffic, high-volume, and high-stress workplace. This could also be the publicity boost that wearables in general need to prove that they are not merely eccentric electronic trinkets.
No, air traffic controllers won't start relying on Apple Watches. Those systems are far too critical to be dependent on a relatively new piece of equipment. Instead, the smartwatches will sit on the wrist of duty managers, who will be using the wearables as an extension of the notifications coming from their tablets.
Such managers already have tablets to stay on top of work but the problem is that they have to constantly check their devices for necessary information. With a smartwatch, however,they can be informed immediately and will also immediately feel the alert thanks to the vibration notification on the Apple Watch.
The Apple Watch app was developed by SITA and ties in with its other Airport Management software. They have already started work on app that will sit on the passenger side of the fence, like an app that will let passengers use their Apple Watch for boarding passes. They are, however, also looking into other possibilities and no timeline has been given when these will be deployed for the general populace.
SOURCE: Skift