Apple Watch shops to open in London, Paris, Tokyo on April 10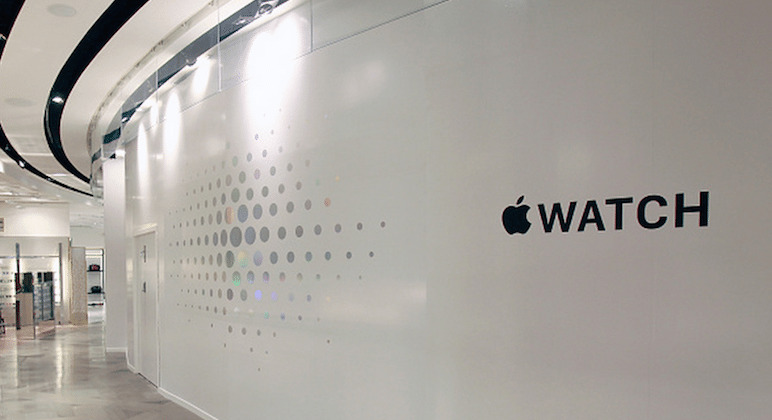 With Apple recently revealing that the much-anticipated Apple Watch will be released on April 24th, and pre-orders beginning on April 10th, the Cupertino company is starting to shed a little light on what the retail purchasing experience will be like. As was previously rumored, in a handful of special location there will be dedicated shops that only sell the Apple Watch. Apple this week announced that these shops will open on April 10th in the cities of London, Paris, and Tokyo, each inside upscale, high-end department stores.
Shoppers can expect to find the Apple Watch shops in the vicinity of other luxury jewelry outlets, as well as operating in a similar manner, making the wearable available for viewing and purchases. In other words, don't walk in expecting to buy an iPhone or get a Genius appointment for your MacBook troubles, these shops will be about the Apple Watch and nothing else.
Apple has even posted the locations and addresses of the dedicated shops on its retail locator pages. London's will be found at Selfridges, Paris' at Galeries Lafayette, and Tokyo's at Isetan Shinjuku. Those who visit the Apple Watch shops from April 10th to the 24th will be able to see in-store previews and place pre-orders.
As for the high-end gold Apple Watch Edition model, Apple has said it will only be available at select locations of their retail stores, almost certainly including these three dedicated shops. Those interested in purchasing the luxury model, priced between $10,000 and $17,000, will also be able to schedule a 30-minute hands-on demo session, whereas purchasers of the Apple Watch Sport and Apple Watch models will be limited to 15-minute sessions.
VIA MacRumors