Apple Watch Series 4 teardown reveals surprises the keynote didn't mention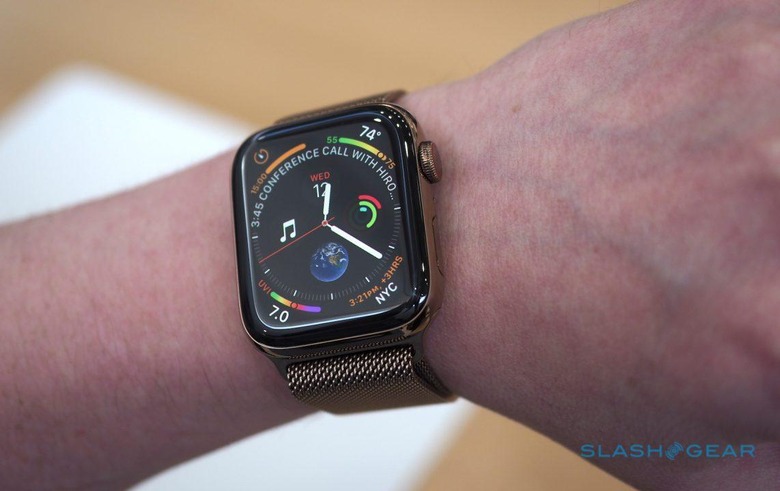 Apple's ambitions for the Apple Watch Series 4 could hardly be described as humble, but according to a teardown of the smartwatch there's still some surprising news once you get inside the casing. Announced earlier this month alongside the iPhone XS, iPhone XS Max, and iPhone XR, the fourth-generation wearable packs a bigger screen and a new chipset, though some of the flagship features won't go live until later this year.
According to iFixit, Apple didn't just squeeze new health-related sensors like an ECG monitor and a bigger battery inside the Apple Watch Series 4, it also made the whole interior more refined. While it may look the same as the Series 3 at first glance, cracking it open reveals far more consideration to the watch's construction. As iFixit puts it, "where the first watch's internals seemed awkwardly placed and unpolished by Apple standards, for the Series 4 they really painted the back of the fence."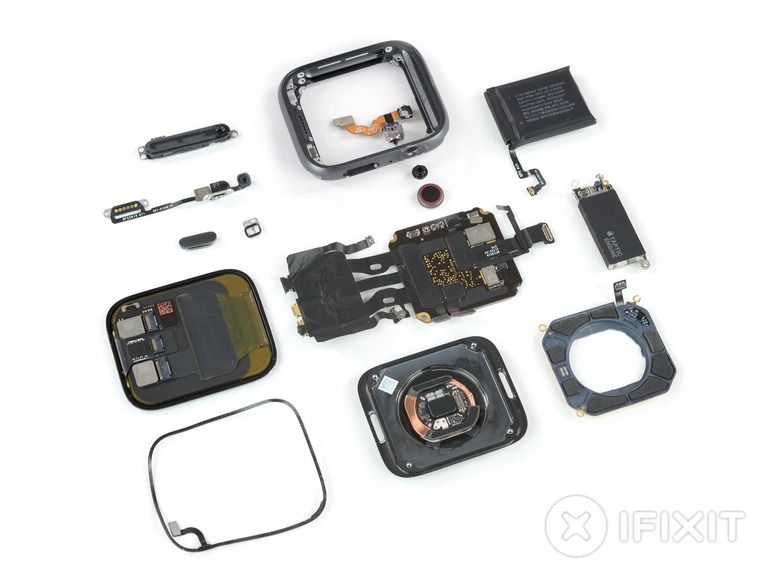 Inside, there are a few notable findings. The Series 4's battery is up 4-percent in capacity over the Series 3, for example: 1.113 Wh, versus 1.07 Wh. That's despite the casing being 6-percent thinner.
Apple could've made the battery even bigger, mind. The Taptic Engine – the mechanism by which the Apple Watch gives its physical sensations to the wearer's wrist and fingers – is slimmer but has grown longer. Considering it's instrumental to the new "clicking" sensation of the Digital Crown, that prioritization makes sense.
Then there are the more minor, but still collectively impressive, tweaks. The barometric sensor appears to borrow the speaker grille, for instance, rather than demanding its own hole. Apple has shifted the microphone to a new position between the Digital Crown and the side button, adding distance between it and the speaker on the opposite edge, and thus improving audio quality during voice calls.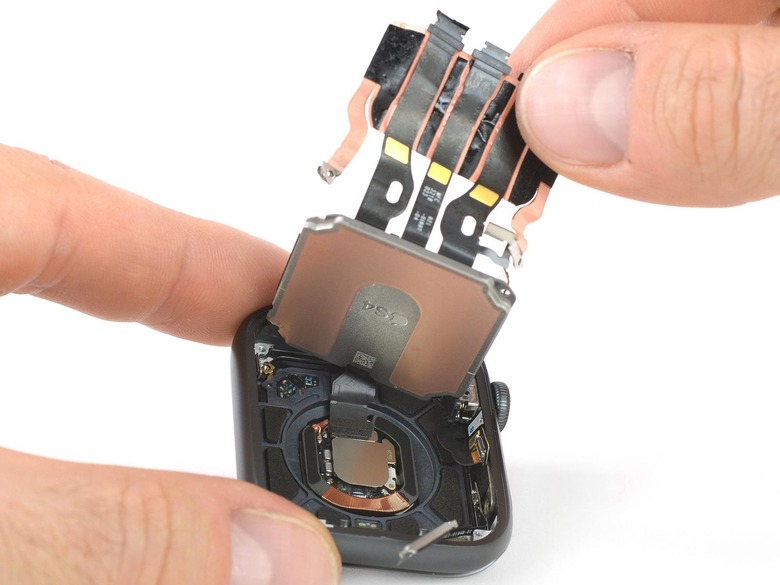 Most unusual, though, is how repair-friendly the Apple Watch Series 4 appears to be. Sure, Apple glues down the screen, but the S4 system-in-package chipset powering the whole thing is secured down with screws. In the old watch, Apple glued the chipset down tight. The bottom of the watch can pop out, a whole new back plate which integrates both the heart sensor and the new sensors for the ECG system.
In conclusion, iFixit gives it an unexpected 6/10 for repairability, and says the Apple Watch Series 4 is, on that metric at least, on a par with an iPhone these days. "Where the first Watch was awkwardly layered together and used too much glue," the company points out, "the Series 4 feels much more thoughtfully laid out."