Apple Watch Series 3 teardown still leaves one big mystery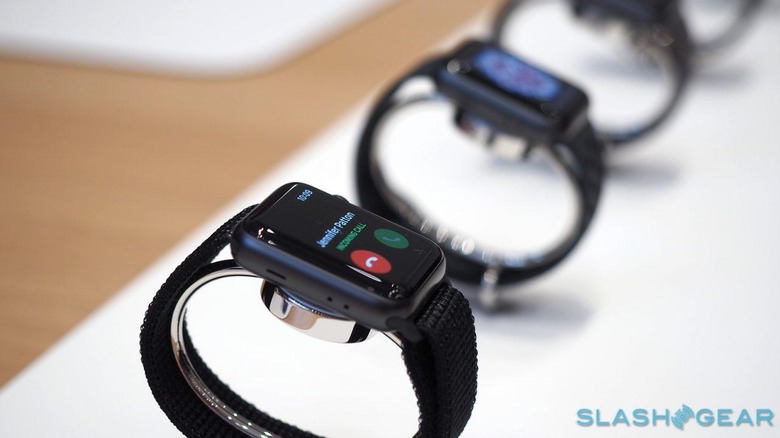 iFixit has been very busy lately. In the past few weeks, we've not only received teardowns for Android flagships like the Essential Phone and the Galaxy Note 8, but last week iFixit also gave us an iPhone 8 teardown in time for its launch day. Today the device getting torn to shreds is the Apple Watch Series 3, and for those of you who have performed repairs on the Apple Watch Series 2, you're in for a few familiar sights.
In its teardown of Apple Watch Series 3, iFixit continually notes the many similarities to Series 2 watches. The innards of both are mostly arranged the same, save for one key difference – there's a new collection of RF chips present, which are necessary for LTE functionality in Series 3. Thanks to LTE, the display is also a little different too; though the specifications of the display remain mostly unchanged, it's now acting as an LTE antenna.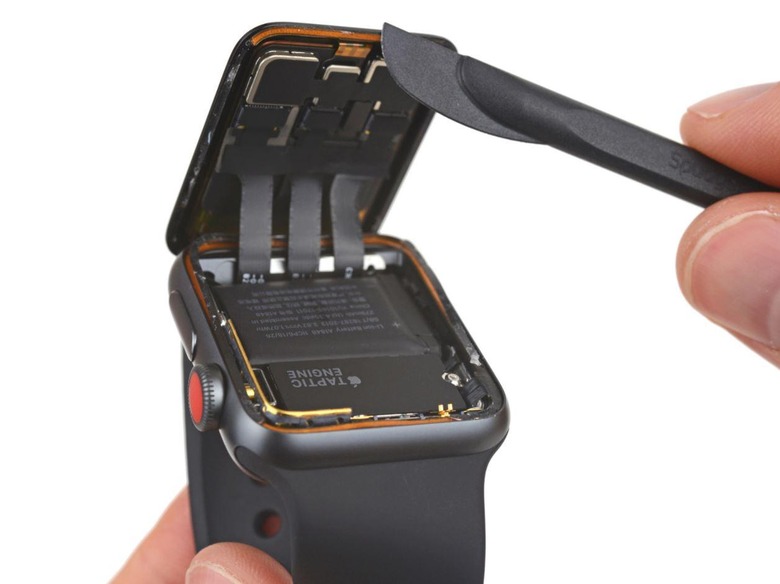 In the end, though, iFixit finds that not a whole lot has changed in the jump to Apple Watch Series 3. As such, these teardowns are very similar – if you were able to get into the Apple Watch Series 2, you'll be able to get into the Apple Watch Series 3. The display is removed in much the same way, as are the taptic engine and the battery, which still require a tri-point Y100 screwdriver.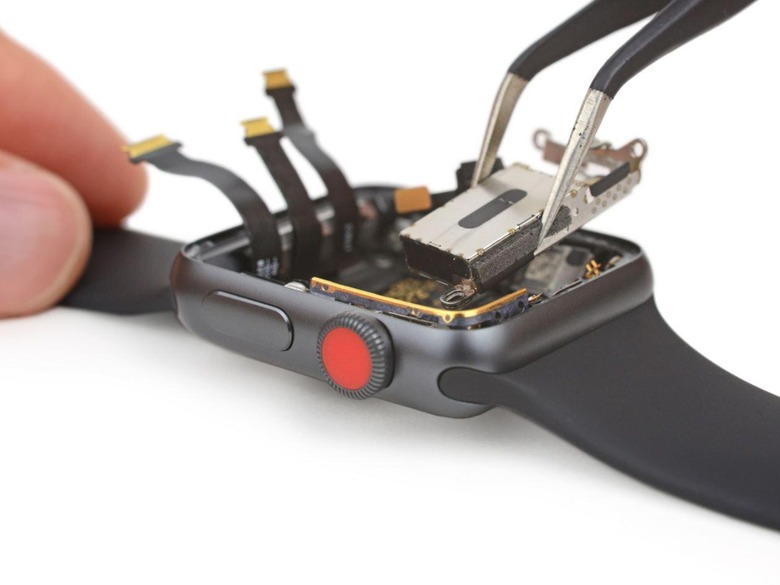 One happy discovery is that the Series 3 battery is slightly larger than the battery found in its predecessor. It isn't a huge increase – 1.07Whr compared to 1.03Whr – but it's enough to be notable, especially when Apple needed room to add new stuff like radios, a wireless charging coil, and a SIM card.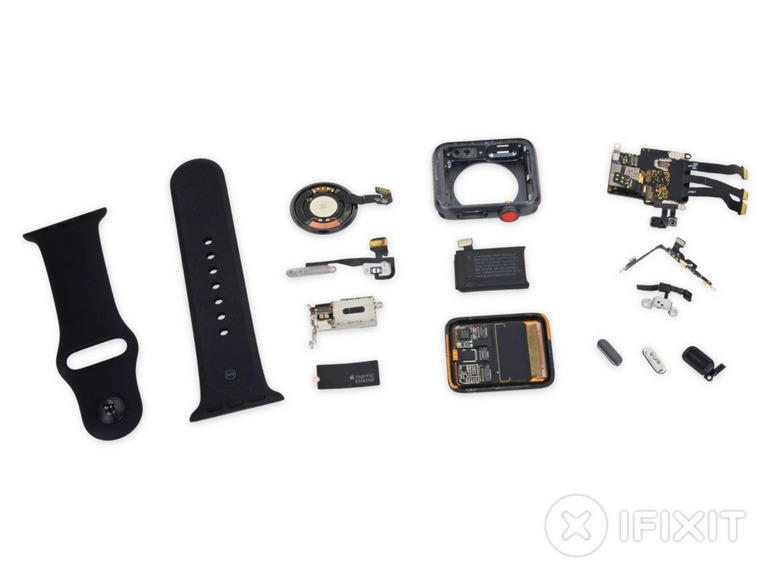 Those similarities continue into iFixit's repairability score, as it gives the Apple Watch Series 3 the same 6/10 score it awarded the Series 2. iFixit praises the fact that watch band replacements are simple and that while display repair and battery removal can be difficult, they're still possible. As far as criticisms are concerned, the chief one is that the S3 system is most cased in resin, meaning board-level repairs will be out of the question. Cable repairs are going to be out for a lot of people too, as they all require microsoldering.
Even though this teardown gives us an up close look at the internals of the Apple Watch Series 3, there's still one big mystery: who's responsible for the LTE chips? Sadly, iFixit isn't able to tell us if it's Qualcomm or Intel, but given Apple's ongoing lawsuit with Qualcomm, it's possible it could be the latter. In any case, be sure to check out iFixit's full Apple Watch Series 3 teardown, and head down to the comments section to let us know if you'll be picking up a new Apple Watch of your own.