Apple Watch price changed, Nylon Bands introduced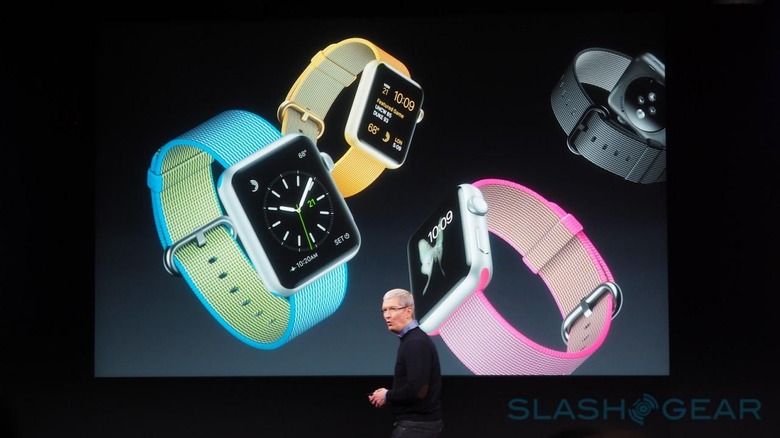 Apple Watch is the best selling smartwatch in the world – so says Tim Cook. "But most importantly to us," said Cook, "customers love it." To this point, Cook has introduced a number of new bands for the Apple Watch – why? Because "about a third of our Apple Watch wearers regularly change the bands." The newest band in the Apple-made collection is the Woven Nylon band. Oh, and they've lowered the price of the Apple Watch, too.
The new introductory price – lowest price, that is – for an Apple Watch is $299. This should open the door to a new collection of users across the world for the watch which was previously ever-so-slightly more expensive right out the gate.
The Apple Watch will have several new woven nylon bands available, each with different colors – pink, gray, blue, and yellow, for starters. This new band has a four-later construction and will very likely drive new sales of the watch as well.
To that point, Apple calls this the new "spring lineup" for the Apple Watch. In other words – the Apple Watch will have seasons, just like any other piece of fashionability.