Apple Watch may be in short supply as GTAT goes bankrupt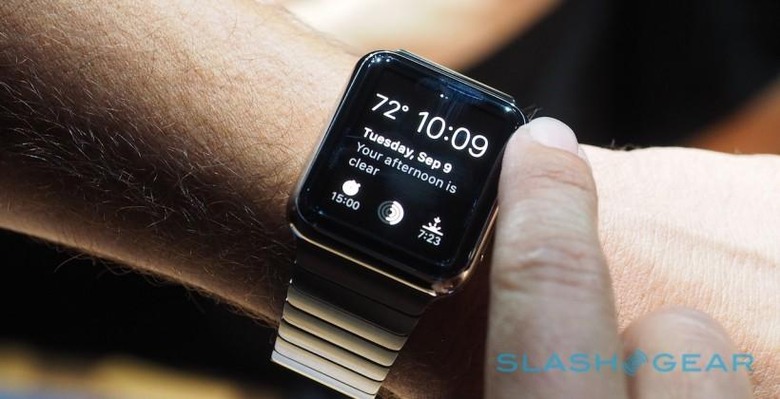 You may not have heard of the manufacturer GT Advanced Tech (GTAT or just "GT"), but Apple is certainly keeping a close eye on the lot right this minute. GT Advanced Tech is the primary supplier of Sapphire Glass to Apple, having been part of a $578 million dollar purchase of the material from GT in advance of production in late 2013. Apple and GT also have an Arizona-based facility dedicated to Sapphire glass made specifically for Apple's future products. One of those products is the Apple Watch, of course.
While the word "bankruptcy" has some overwhelmingly negative connotations, it does not mean that the business is closing. To drive this point home, let's run down a few points:
• Bankruptcy does not mean the business has no cash.
• GT "indicated that as of September 29, 2014 it had approximately $85 million of cash."
• While renewing efforts to resolve its current issues, GT will "continue to conduct business as usual."
Tom Gutierrez, president and chief executive officer of GT, suggested that "Today's filing does not mean we are going out of business; rather, it provides us with the opportunity to continue to execute our business plan on a stronger footing, maintain operations of our diversified business, and improve our balance sheet."
Files are going to be kept relatively out in the open with KCC LCC (Kurtzman Carson Consultants LLC) where you can see two cases: one with GT Advanced Technologies Inc. and the other with GT Advanced Equipment Holding LLC.

UPDATE: As we wrote this article and refreshed the page, several more Debtor Names were added to the list. The list now reads as follows:
• GT Advanced Technologies Inc.
• GTAT Corporation
• GT Advanced Technologies Limited
• Lindbergh Acquisition Corp.
• GT Sapphire Systems Group LLC
• GT Sapphire Systems Holding LLC

Does this mean that Apple will need to seek out additional help from alternate sources of Sapphire Glass? Not necessarily, but we're sure it wouldn't hurt.
VIA: 9to5Mac