Apple Watch iOS app leaked, shows settings and features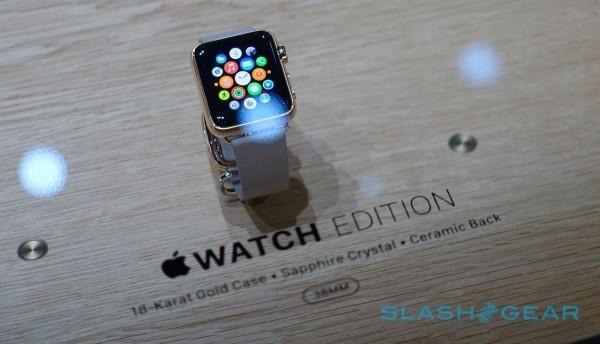 With news of the iOS 8.2 beta being seeded to Developers, we got a glimpse of what was in store for us. The Apple Watch got a curious mention in bluetooth pairing, where we saw that you'd have to pair your wearable via a special app rather than the typical methods. Now, we're getting a look at the Apple Watch app itself, and are getting a much better idea of what the Apple Watch will (and won't) be able to do.
The app, which has been shown to 9to5Mac, shows off many of the settings you can walk your Apple Watch through. You can chose to have alerts from your iPhone pushed to your Apple Watch, and the watch itself will have the red unread notification icon on the top right, if you choose.
There are also some interesting tweaks, like a feature to remind you to stand up "if you've been sitting for the first 50 minutes of an hour", and a "Monogram" feature that will allow you to display your initials on-screen.
Users can also choose to have haptic feedback buzz you for turn-by-turn directions, and dictate a message response via Siri.
Apple Pay figures prominently into the Apple Watch, too. When you strap your watch on, a four-digit passcode must be entered before you purchase anything using your watch. If the sensors find that you've taken the watch off, you'd need to re-enter the passcode before making a future purchase.
Positively, Apple has worked in a lot of the granular controls we like with iOS devices into the Apple Watch. You can essentially toggle all settings on or off, making notifications and health monitoring suitable to your liking. Want text messages from your mom to show up on your wrist, but not emails from your brother? Easily done with the Apple Watch.
There also seems to be a lot of add-on features which serve to do little more than set the Apple Watch apart in very finite ways. The Monogram watch face adds your initials, which is a cute personalization feature, but not too exciting. An option to get stock notifications is interesting, but ultimately very niche.
If nothing else, we're happy to see Apple has gone to some lengths in an effort to make the Apple Watch a useful companion device. Notification controls are going to prove very handy, and the ability to control the app arrangement on your Apple Watch screen via the app is equally nice.
Source: 9to5Mac