Apple Watch Hermès is now up for grabs, if you can afford it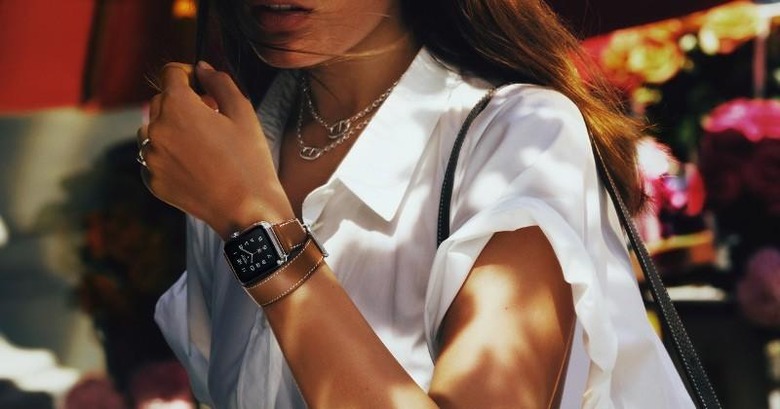 Nothing says luxury and prestige than fine hand leather. Or a four-digit price tag. Whichever your take, that is exactly what Apple is now making available with its Apple Watch Hermès edition. Partnering the already fine Apple Watch with the extra fine leather straps from the luxury marque, Apple is heralding the formal entry of the smartwatch device into the world of high fashion. And it is a move that will definitely inspire traditional luxury watch makers to jump on the smartwatch train, which, in turn, will help validate the wearable device industry.
We've seen quite a few stylish smartwatches of late, even some that also boast of finely crafted bands. But apart from Samsung and its special relationship with Swarovski and its crystals, none have really tried to break into the luxury scene with names that shout luxury and fashion. That is, until Apple revealed last month its own partnership with Hermès to bring the latter's artisn leathercraft to the Apple Watch.
The Apple Watch Hermès edition offers three kinds of straps, some available in both 38 mm and the wider 42 mm bodies. The most ordinary looking is the Single Tour, which offers a classic watch band appearance, available in Fauve (brown) and Noir (black) for both the 42 mm and 38 mm stainless steel Apple Watch bodies. The smaller 38 mm also gets an additional Capucine (red) color.
The Double Tour strap is extra long so that it can wrap twice around your wrist, which serves both as added reinforcement as well as a stylish leather bracelet. This particular model is available only with the 38 mm body, but colors are expanded to include Etain (gray) and Bleu Jean (blue) in addition to Fauve and Capucine.
And finally there is the Cuff, a rather unique looking arrangement that has the regular leather strap inserted into a wider leather cuff, hence the nanme. This one is available only for the 42 mm Apple Watch and is only available in Fauve. Worry not about the extra leather, however, as it has been crafted to still give access to smartwatch's heart rate sensor.
Prices for the Apple Watch Hermès range from $1,100 for the SIngle Tour, $1,250 for the Double Tour, and $1,500 for the Cuff. As TAG Heuer earlier remarked, this partnership between Apple and Hermès, if successful, would prove to luxury watch makers that they too can enter the smartwatch business without skimping on the price.