Apple Watch Friday: 3 things you should know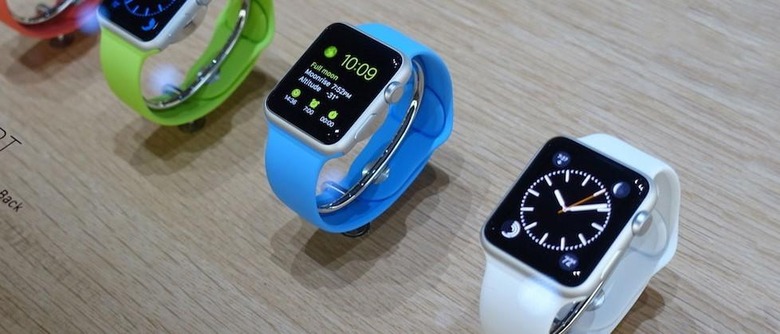 This Friday – that's tomorrow, the 10th of April – the Apple Watch will launch in Apple Stores around the world. Apple fans and general consumers will be heading in to Apple Stores in several different countries around the world, including the United States, Canada, the UK, France, Australia, Germany, Hong Kong / China, and Japan. It'll be there that Apple will be tested – bringing not only a new product to their lineup, but a whole new method for in-store sales, pre-order sales, and in-store presentation of their devices.
Gone will be the standard walk-up-and-try sort of situation you see going on in the image below. This is a thing of the past, when it comes to Apple's next wave. The Apple Watch, at least, will be shown to prospective consumers at appointments set in advance.
1. You'll want to make an appointment.
If you just want to walk in and buy an Apple Watch, you'll be able to do so – but you can't just walk out of the store with an Apple Watch on the 10th. Orders will begin arriving in stores in a few week.
On the 10th, Apple is opening their doors to consumers for try-on appointments starting at the following times at Apple Stores around the world.
US, Canada — 12:01am PST, 3:01am ESTUK — 8:01amFrance — 9:01amAustralia — 5:01pmGermany — 9:01amHong Kong/China — 3:01pmJapan — 3:01pm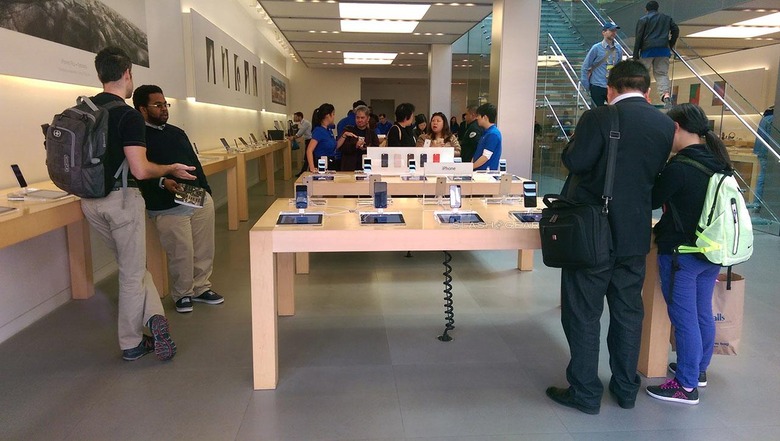 NOTE: the PHYSICAL doors may not open in the middle of the night or the morning at the times you see above. These are just the times when appointments will open online.
2. You might want to pre-order.
Walking up to the store and expecting to walk away with an Apple Watch the same day will not work. Not on April 10th, anyway.
The times listed above are also the times at which pre-orders open up for the Apple Watch around the world. There you'll be able to select whatever kind of Apple Watch you wish and select whether you'd like it delivered or kept at your local Apple Store for pickup.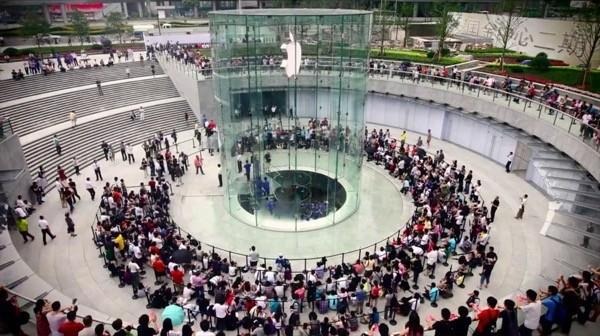 As per usual with most large Apple product launches, Apple suggests that the Apple Watch may be tough to get at first.
You don't need to buy to try
While you won't be able to walk in and try then buy (without an appointment), you do not need to make an appointment to try the Apple Watch on your wrist. As such, there'll likely be one line for just people who have refrained from signing up for a specific time to try the Apple Watch on.
The rest of the store – depending on how wacky this launch goes – will still be serving non-Apple-Watch customers and those that made appointments at home.
Above you'll get a basic run-down of what the Apple Watch is all about by our own Chris Davies.
You'll also want to head over to our Apple Watch Review Round-up V1 to see what the first wave of reviews has to say.