Apple Watch docking station busts crowdfunding goal on first day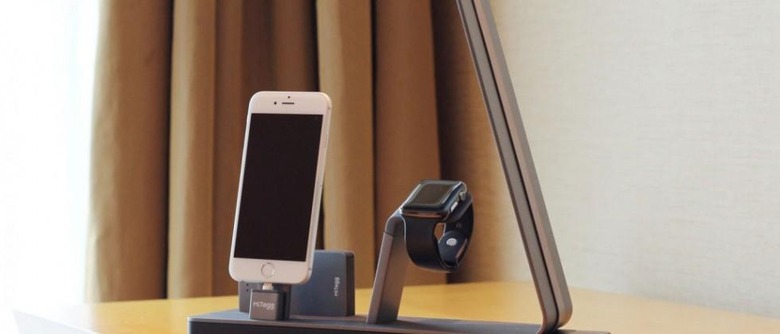 The Apple Watch & iPhone Docking Station – also known as "NuStand", has appeared on IndieGogo and has gone over its goal in less than a day. While the stand requires that you use your own charging pad from the box in which you get the Apple Watch and/or iPhone, the rest of the dock is ready to roll. While most of this campaign is centered on the charging power of the "MiTagg" portable charger, the aluminum shape and execution of the project is something that's clearly turned up desirable to a lot of people.
The stand works as an Apple Watch charger stand, LED lamp, and iPhone charger stand. In the side you'll be able to plug in three devices with its 3x USB ports, one iPhone, one Apple Watch, and one of whatever you like.
There's also a USB keychain battery as well as a microUSB cord included in the box for charging non-Apple devices.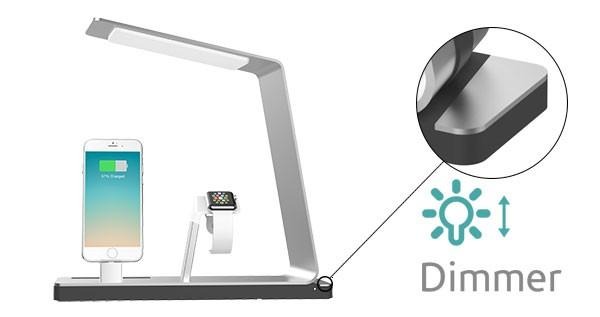 On the side of the lamp/dock is a dimmer controlled with a touchpad. You'll be able to set a 1 hour sleep mode with this same set of controls.
The dock is made of solid anodized aluminum and polycarbonate, while several parts are finished in a soft-touch rubber coat.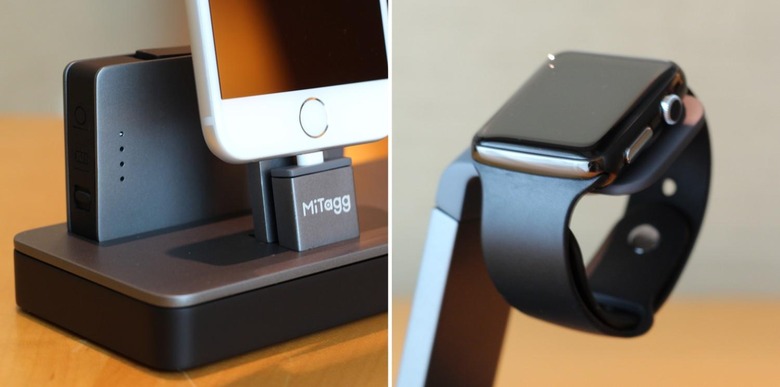 While introductory pricing is less through the IndieGogo campaign, this dock will eventually cost $249 USD.
For those users who have supported the project through IndieGogo, the stand will ship in June. For the general public, the stand will begin shipping in July. Both of those dates are inside the year 2015.