Apple Watch could be your Smart Home helper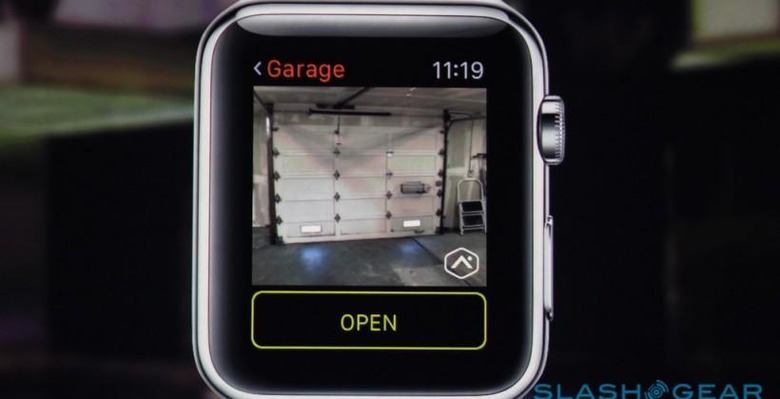 Could home automation integration be the most useful feature of the Apple Watch? Showing off the new smartwatch during Apple's keynote in San Francisco today, the Cupertino firm put on a demo of how third-party apps – in this case from home security firm Alarm.com – could integrate with the wearable, and give easier access to things like lighting, doors, and garages. For instance, a live view from a security camera watching the garage could stream directly to your wrist.
In Apple's demonstration, the door was opened automatically, with the Alarm.com video feed used to verify not only that it had worked as expected, but that the right people were being allowed in.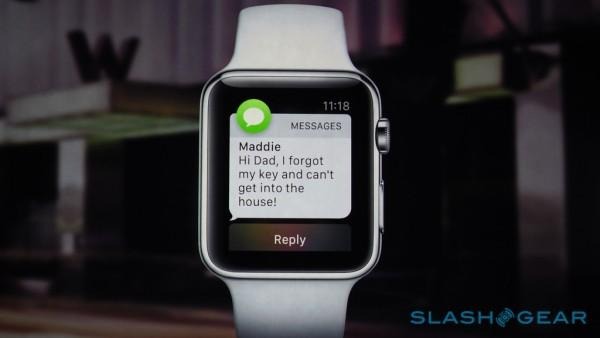 However, there's more to the system than just doors. The status of every smart-enabled piece of equipment at home can be checked, from lights through temperature – depending on the nature of your smart home setup, of course – and then triggered remotely.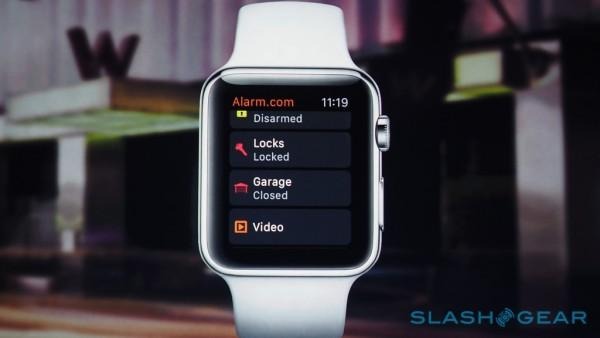 While that obviously allows for control at a distance, say triggering the lights to make it seem like you're home when you're actually on holiday, it could also make the Apple Watch a perfect at-reach companion when you're still at home.
One of the lingering frustrations with the smart home, for instance, is that usually you have to pull out a phone or tablet to trigger it. By putting it on a wrist, however, and even throwing in things like Siri, that could make the eventual arrival of HomeKit a whole lot more user-friendly.
More on Apple Watch in our full Apple Hub