Apple Watch battery swelling has finally lead to a lawsuit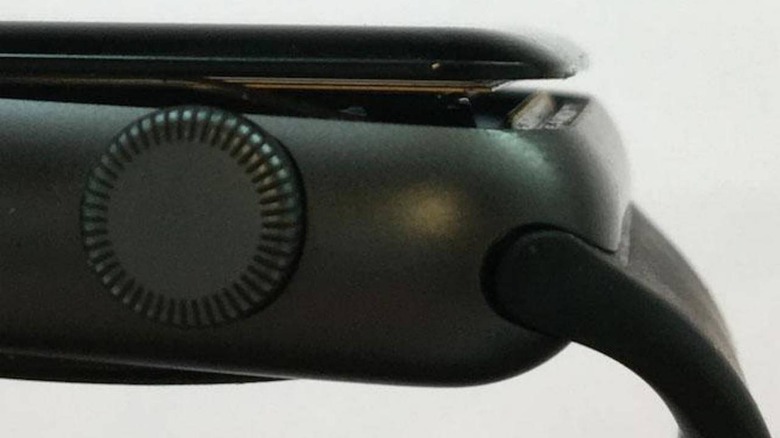 It seems that Apple continues to have battery headaches but this time it isn't about iPhones. You'd think that considering their size, Apple Watch batteries would have very little problems other than having to be recharged every day. It turns out, however, that some have experienced potential safety hazards due to swollen Apple Watch batteries and they are now taking Apple to court for allegedly knowing about the problem and still pushing through with sales of the wearable device.
This isn't Apple's first dance with Apple Watch battery problems. Last year, it offered free repairs for Apple Watch 2 models experiencing battery problems, including expanding. That, however, was limited to that particular series and the lawsuit now alleges that the problem affects models from all generations.
The class action suit filed by New Jersey residents claims that Apple Watch batteries are swelling up and popping off or breaking the smartwatch's screen. In certain cases, this has led to cuts and burns due to damage to the display. It claims that Apple knew that these smartwatches were prone to defects in the lithium-ion batteries or internal components regulating the battery but continues to sell the products nonetheless.
The lawsuit also accuses Apple of breach of warranty. The reported incidents of swollen batteries claim to have happened out of the blue through no fault of the user. Despite that, Apple service centers refuse to repair affected devices for free and are charging owners with a $229 out-of-warranty fee.
Interestingly, the firm that filed the class action suit is the very same one that filed a similar lawsuit in California last year. The famous US District Judge Lucy Koh threw the case out for lacking details on what may have caused the issues. The firm now believes they have identified the cause, though it now remains to be seen if that will fly in New Jersey this time.