Apple Watch Bands To Be Available In Limited Numbers At Apple Stores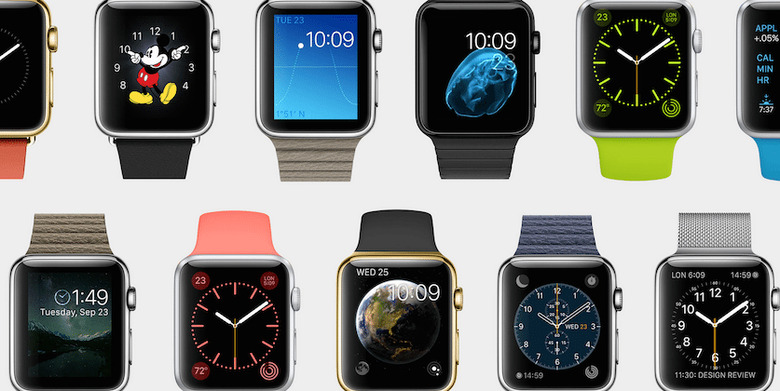 Along with yesterday's news that the Apple Watch is soon to be available for purchase at Apple's retail stores — as opposed to display and try-ons only — it sounds like wrist bands for the Watch are also to become available this week. Apple has been limiting Watch and accessories purchases to the online store since launch as part of an effort to give customers the best experience and reduce long lines. Apple Stores are said to have recently received a memo stating that Watch bands are to be available in "limited" numbers.
Just don't get your hopes up to start finding the fancy Milanese Loop, Modern Buckle, Leather Loop, or Link Bracelet options there, as the store memo also said the majority will be the fluoroelastomer Sport Bands. The notice dictates that the Watch straps are to primarily be used for customers who would like to swap the Sport Band that was bundled with their purchase for another color. So if you want to exchange that white band for a blue or pink one, you're in luck.
The remaining inventory is to be used to replace bands that have become worn out on Watches used for try-ons. After this can any remaining straps be sold to customers who are specifically looking for additional bands for their Watch. Apple Stores are to begin advertising in the next few days that Sport Bands are available.
Prior to this, the only Watch accessory that has been available at Apple Stores for some time now is the MagSafe charging adapter. With Tim Cook recently saying that the Watch is to be available for purchase in stores sometime in June, and that the company is working hard to keep up with demand, there's a chance an increase in strap availability will soon follow as well.
SOURCE 9 to 5 Mac