Tim Cook: Apple Watch available at retail in June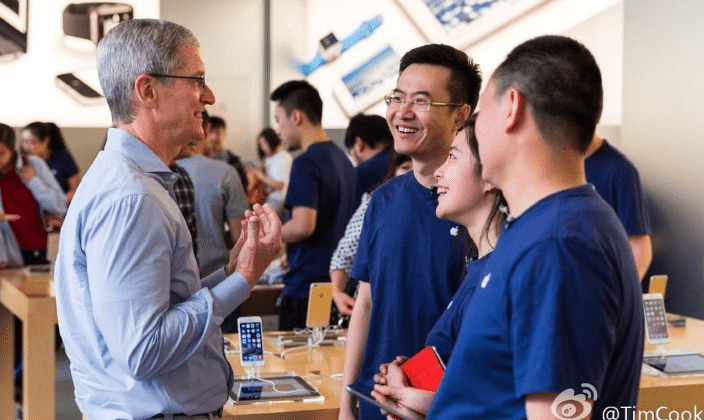 It seems almost everyone around the world is wanting to get their hands on an Apple Watch. Or, at least enough that Apple is having difficulty keeping up with demand. But that may not be the case for much longer, according to comments from CEO Tim Cook. During his recent trip to China, he visited Apple's local headquarters to discuss how the launch of the Watch was going. The most promising thing was that he told a number of employees that the smartwatch will be available at Apple Stores around the world beginning in June.
As of now, Apple is still only allowing Apple Watch purchases to made on its online store. Users can visit an Apple retail store to see and try one on, but they can't order one. This aligns with comments from Apple's retail chief Angela Ahrendts, who said back in April that the Watch would only be available online through May, in order to ensure the best ordering experience for customers during the device's initial launch.
Cook mentioned that the launch of the Apple Watch "could not be going better," and that the company was "working really hard on making more." He didn't specify an exact day in June when the Watch could be purchased at Apple Stores, but did add that it was coming to stores around the world, including in China.
Another reason for Cook's trip was to discuss the eventual debut of Apple Pay in China. Eddie Cue, Apple's chief of Internet Software and Services, was also with him, and the two were said to have meeting with banks and merchants about becoming new Apple Pay partners. Cook was unable to give a timeframe for when Apple's contactless payment system will come to China, but the company is hoping it will be "soon."
SOURCE 9 to 5 Mac