Apple Watch bands celebrate countries participating in the Olympics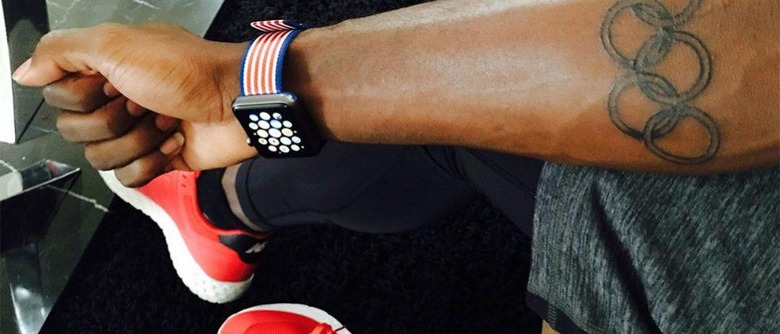 Every time the Olympic games are held, be it summer or winter games, you can count on lots of clothing and other tie ins to the games turning up. It's no different for the Rio summer games kicking off soon. One of the first tech brands to offer something special for the Olympic games was Samsung with a special edition Galaxy S7 edge with Olympics colors and themes. Apple is now getting in on the Olympics fever with some bands for the Apple Watch that support all fourteen countries who are participating in the games.
The bands are colored to look like the flags of each of the countries giving fans a way to cheer on their favorite team. Some of the bands don't look like a flag, but others are pretty cool. The big catch with these special Apple Watch bands is that they are only available in Brazil at the Apple Store at Village Mall in Barra da Tijuca.
That is the only store in all the world selling the straps and they will launch in early August. I suspect we will see these limited edition and hard to buy watchbands land on eBay at greatly inflated prices. The USA watchband looks really cool with red and white stripes bordered with blue. It's being worn in the image at the top of the story by Team USA sprinter Trayvon Bromell.
The various watch bands retail for $49 each. The band for Great Britain looks pretty cool as does the one for South Africa. Some of them are in solid colors and unless you are from those countries, you might not know they are meant to represent flags. The Netherlands for instance is orange with a white bit and the New Zealand band is black with a bit of white.
SOURCE: GQ