Apple Wants An Additional $707 Million In Damages From Samsung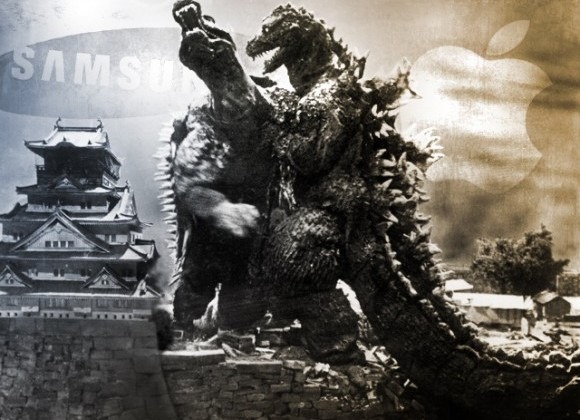 The jury in the high-profile Apple-Samsung patent suit already award Apple a whopping $1.05 billion in damages, but now Apple is looking to have that amount bumped up a bit. In a motion filed Friday, the iPhone maker requested that Judge Lucy Koh make Samsung pay an additional $707 million in damages, which would bring the total amount Samsung has to pay Apple dangerously close to $2 billion. In its 43-page motion, Apple also requests a permanent sales ban on 26 Samsung smartphones and tablets.
Samsung's response to all of this? It wants a new trial, or at the very least for its damages to be reduced. The Wall Street Journal reports on Samsung's claim that a "reasonable jury" wouldn't have reached the decision the jury in San Jose made, and that a new trial should be held so that each company has ample time to present their cases – Koh only gave each company 25 hours to convince the jury they were in the right. When it comes to award reduction, Samsung argued that the jury made some bum calculations in a few cases. If Samsung gets all of the reductions its asking for, the damages is has to pay could be reduced by $35 million – a drop in the bucket compared to the $1.05 billion the jury says it must pay.
The two are set to go before Judge Koh once again on December 6, and since the jury found that Samsung committed willful infringement, Judge Koh could potentially triple the damages owed to Apple. The $707 million extra Apple is looking for is based on Samsung's willful infringement of its designs and utility patents, with a portion of that figure requested as supplemental damages. Regardless of whether or not these additional damages are awarded, Samsung will still need to pay out a lot of cash (provided Judge Koh doesn't go along with the company's request for an entirely new trial).
Samsung has other ways of biting back, though, as it has said multiple times that it plans to add the iPhone 5 to an upcoming case between the two tech giants. This new case focuses on more recent products and patents, but won't go to trial until March 2014. That's quite a ways down the road, so for now, we wait. As stated above, the two are scheduled to go before Judge Koh for her final decision on December 6, so it won't be too much longer before we know which way Judge Koh will ultimately sway. Stay tuned.