Apple vs Samsung jury could bury Samsung's Android momentum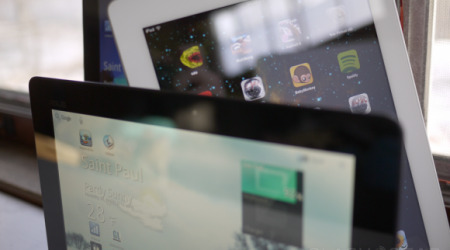 The Apple vs Samsung trial in San Jose has only started this week, but the implications for the Korean company could be huge if its Cupertino foes convince the jury to impose all of the sanctions demanded. Apple has already petitioned to have the case deemed "exceptional" and the $2.5bn potential damages tripled, but the iPad maker is also hoping to not only sweep existing Samsung hardware from the shelves, but wipe out any financial advantage it may have built up from sales so far.
In addition to that $7.5bn damages demand, then, Apple also wants to grab 100-percent of Samsung's profits from devices that the court deems infringing its patents, CNN reports. That could mean all of the profit from the Galaxy S, the breakthrough Android smartphone that helped make Samsung's name, not to mention its Galaxy Tab 10.1 and original Galaxy Tab.
That cash-snatch would be a one-time thing, too, if Apple has its way. As well as taking all the money based on Samsung's existing sales, any infringing devices would also be barred from sale under a permanent injunction. Currently, the Galaxy Tab 10.1 is subject to a preliminary injunction, granted by Justice Lucy Koh who presides over the trial this week, while the Galaxy Nexus squeaked through a preliminary injunction of its own courtesy of a hasty appeals court win.
Unsurprisingly, Samsung isn't impressed with the scale of Apple's demands. Describing the Cupertino company's design patents as "little more than a blank rectangle with rounded corners," the company argued that "Apple's overreaching claim for damages is a natural extension of its attempt to monopolize the marketplace" in its pre-trial submissions. Earlier this week, Samsung's product chief struck out at Apple's litigation, branding the company as "defying common sense."
Nonetheless, while legal experts express doubt that Apple will achieve all of its target damages, even if it achieves only part of them then Samsung's momentum in the Android market could be severely impacted. The company would have to ensure that its roadmap didn't infringe on any of the upheld design patents, or face immediate injunctions, a time-consuming and likely expensive process. That would not be insurmountable, but it could put a serious kink on Samsung's product plans for the next 12 months.