Apple vs Google earnings show major differences in similarly popular companies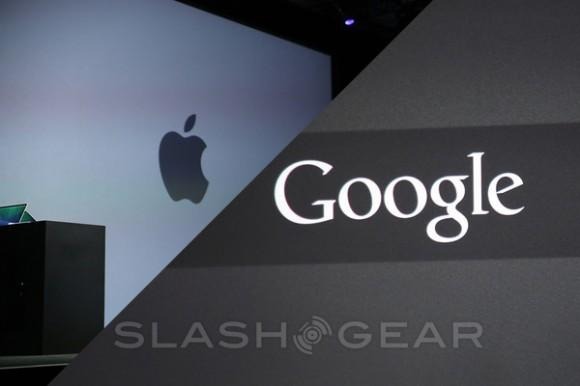 As Apple reports a record quarter for iPhone sales and an otherwise less-than-eventful quarter for hardware, Google rings the last bell they hope they'll have to ring with a Motorola loss. How do the two compare other than in billions of dollars this past set of three months? Let's have a peek!
Google's reported consolidated revenues for this past quarter rang in at $14.11 billion USD, this a 19% increase over the same quarter one year previous.
This includes a total of $998 million in revenue from Motorola alone – though as our Motorola earnings in Google earnings rundown shows, GAAP operating loss for Motorola headed upward to $342 million for this quarter, while non-GAAP operating loss went from $49 million to $218 million in the same quarters year-over-year – no small change to scoff at.
It's important to note at this point that the two companies do not record earnings to be compared to one another specifically, and as such, this article should be taken at face value. Apple and Google create reports like these to send information out to their investors specifically – this battle is for entertainment alone.
Apple plays a very different game here than Google, creating their own hardware and software rather than chalking up wins and losses to a separate entity. While Google works with Motorola and will soon be releasing Moto X, the closest Google will have come yet to taking total control of a Motorola handset, there's still a point at which the two entities are more separate than Apple is with its hardware/software combinations.
Apple's quarterly revenue comes in at $35.3 billion, this up from $35 billion (without the .3 at the end) the same quarter one year ago.
Meanwhile Google's operating expenses, other than the cost of revenues, were up at $4.92 billion for this quarter, while Apple's were $3.82 billion. Net income for Apple rang in at $6.9 billion for the three month period while Google's was $3.23 billion (and that's non-GAAP).
While Google rings in the earnings bell for items like Advertising, Apple lets numbers be known on each individual piece of hardware they sell – iPhones, iPads, Mac, iPod, and Accessories. Will we see similar numbers in the future as Google continues with Motorola, especially with products like the Moto X? And what kind of one-on-one numbers will we see between the Moto X and the next iPhone, coming this Fall? We shall see!