Apple unleashes iTunes 10.5 Beta 9 to developers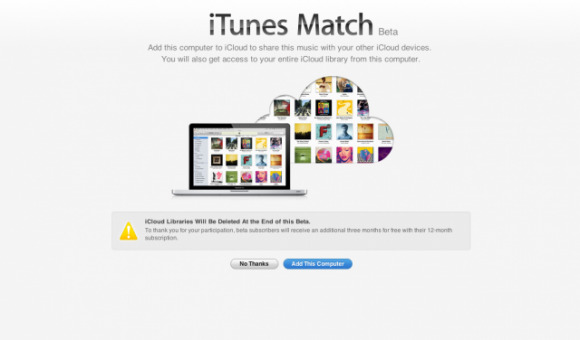 Apple has just released to developers iTunes 10.5 Beta 9, which is a required update for syncing with the beta version of the iTunes Match service that's expected to launch with the upcoming iOS 5 and iCloud. This beta update includes several bug fixes, performance enhancements, and some iTunes Match interface tweaks all wrapped in a 103MB download size.
Developers testing out the iTunes Match beta will have to keep backing up regularly and are advised not to delete songs from their computers after they've added to the iCloud because Apple may periodically delete all iCloud libraries. This will require developers to scan, match, upload songs all over again.
The release notes also point out that some of the features and optimizations of iTunes Match may not be available in this beta. Some songs that are matched in the iTunes library may not be recognized and will have to uploaded still. And music can only be added from one computer at a time.
The iTunes Match feature is optional and costs $24.99 per year. The music matching service should be launching with iOS 5 and the iCloud and will allow users to sync music across all their devices, even the songs they didn't purchase from iTunes. We're expecting a big reveal next Tuesday, October 4, when Apple will be unveiling its next-gen iPhone. Stay tuned as we'll be live blogging the event here: http://live.slashgear.com
[via Cult of Mac]